You'd have a hard time finding someone who hasn't heard of Rome and even though it no longer rules the known world it is still worth the detour.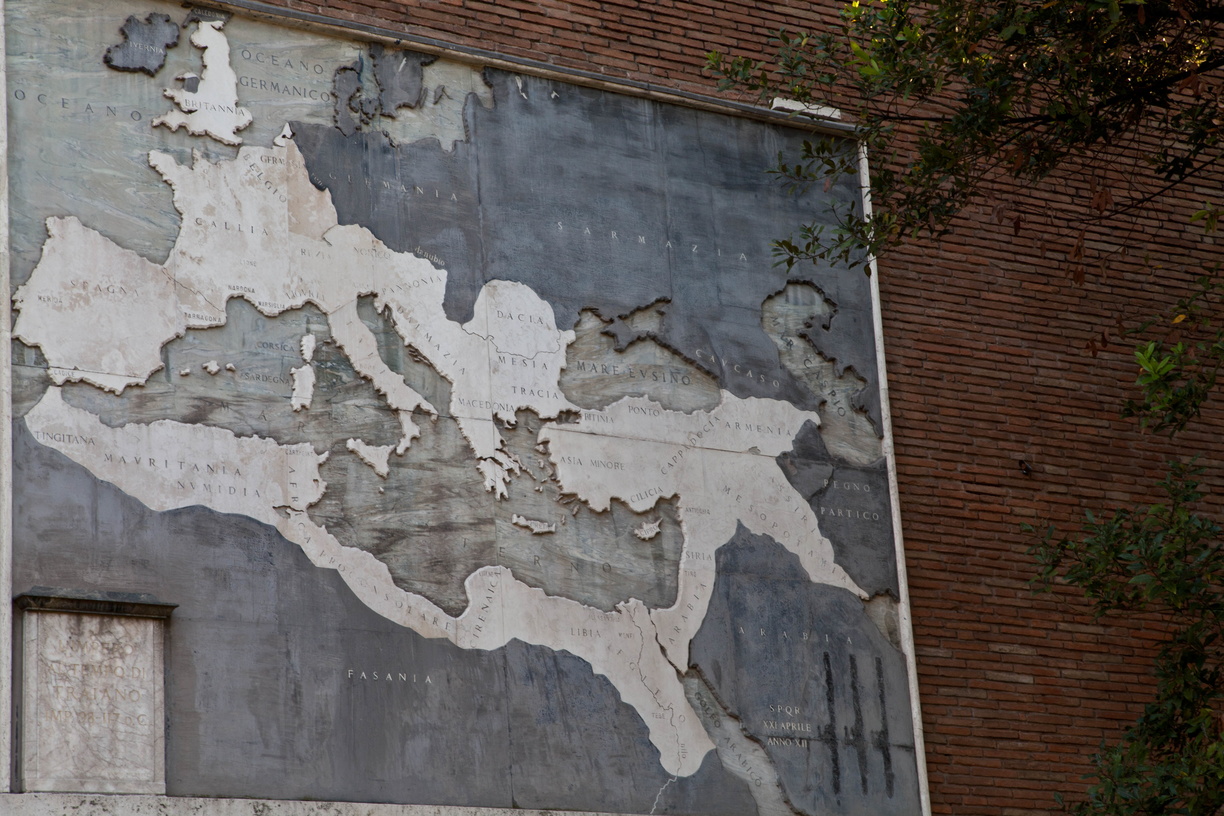 If you like history then you won't be disappointed: the city is full of it. You can simply walk randomly in the streets and stumble upon buildings that are centuries or even thousands of years old.
This was actually my first solo trip so it was a bit less ambitious than the following ones and (hopefully) my photography skills have improved since then. Still, I hope you'll enjoy this article.
I got to Rome in the afternoon so I decided to just walk around a bit and leave the visits for the following days.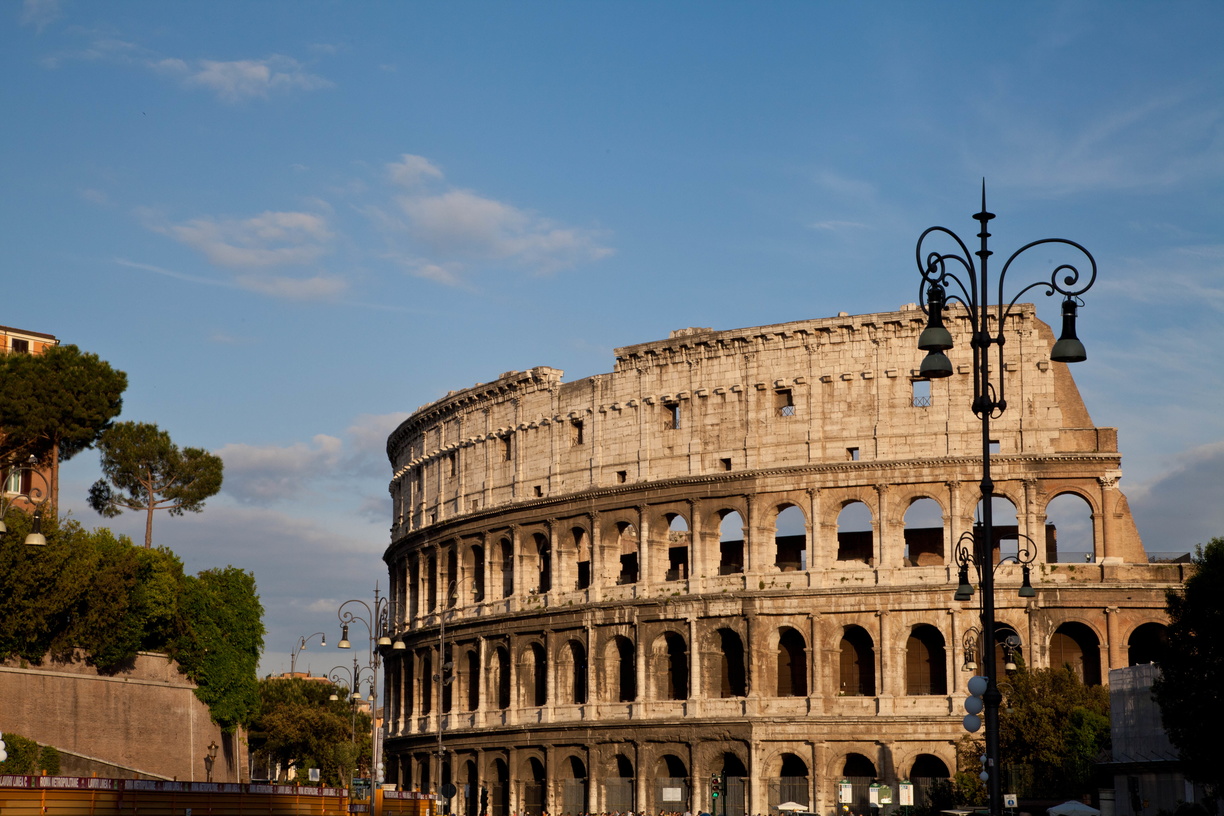 My first stop was a well-known site: the Colosseum. It is actually right outside a metro station so it is quite an impressive sight that greets you when you get outside.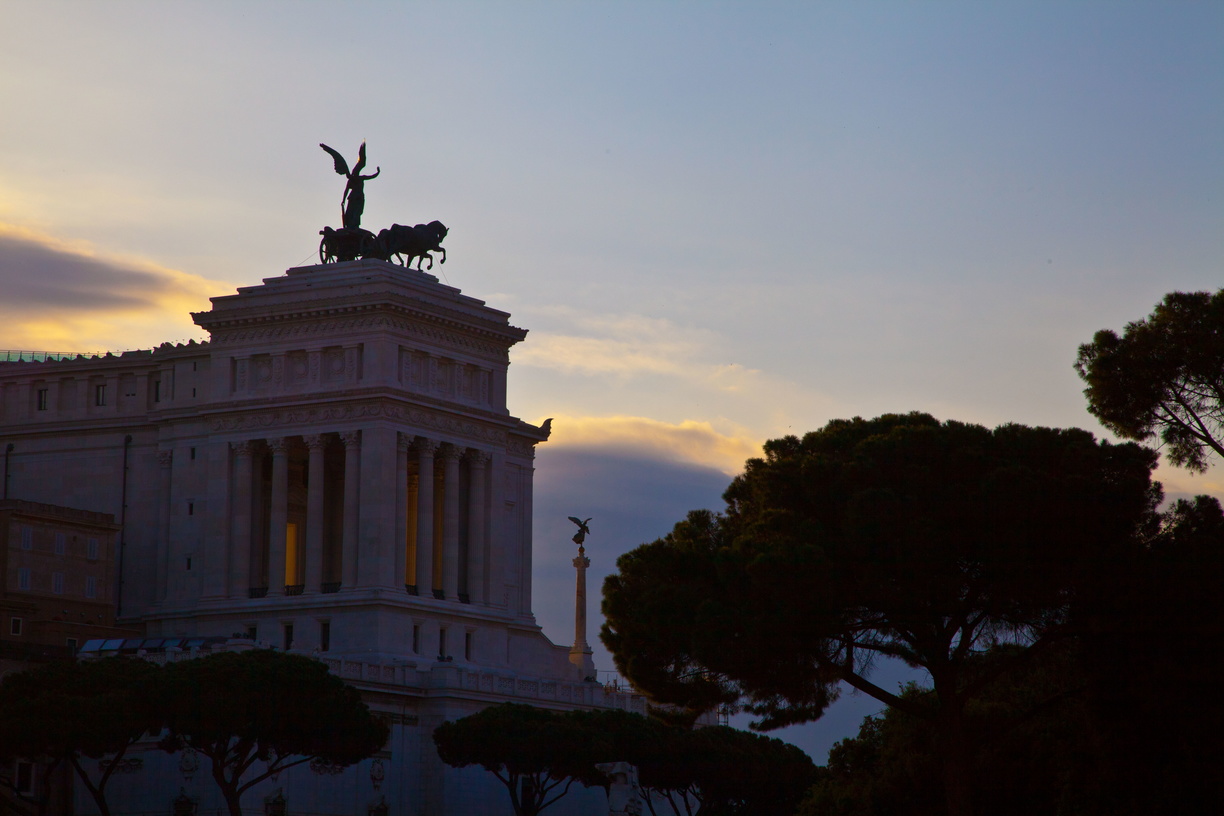 But the Colosseum is not alone, there's quite a lot to see in that neighbourhood, mainly the Roman Forum, Il Vittoriano, the Trajan Column and the Capitoline Museums.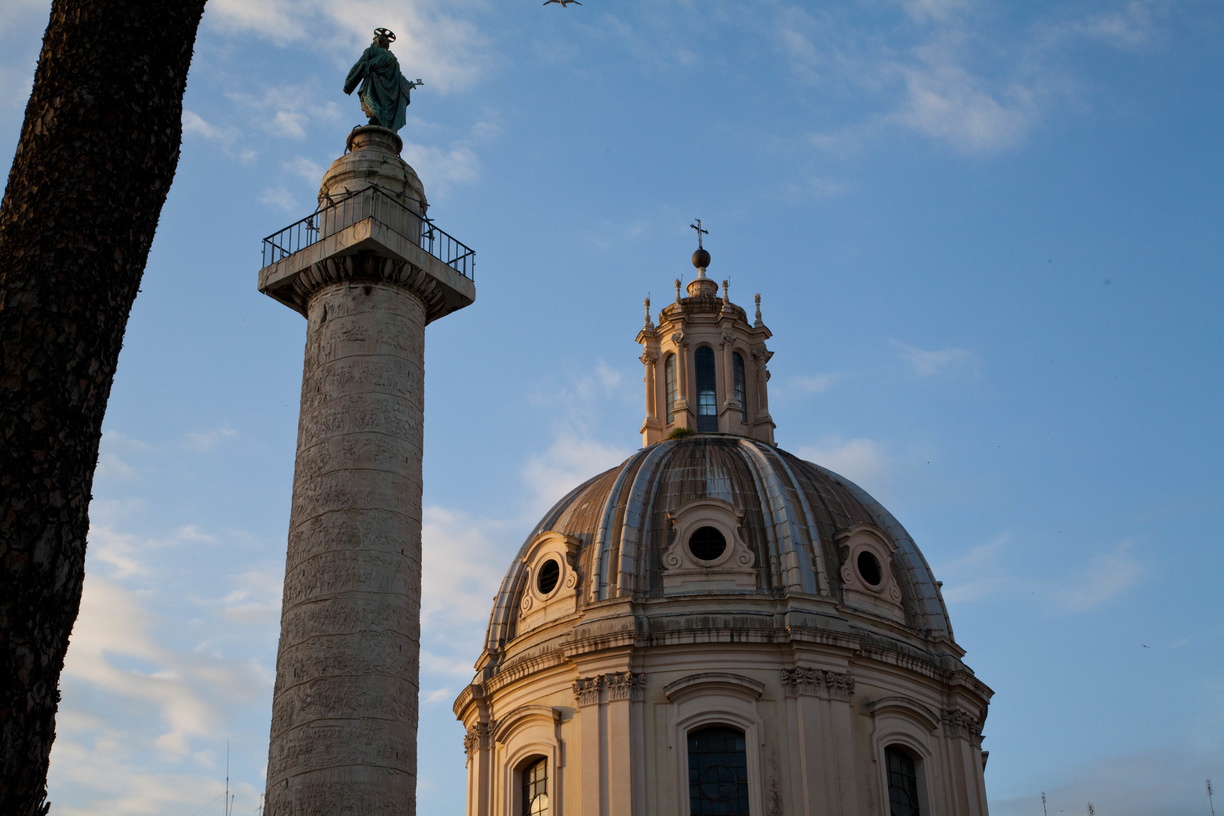 All of which looked absolutely beautiful in the late afternoon sunlight.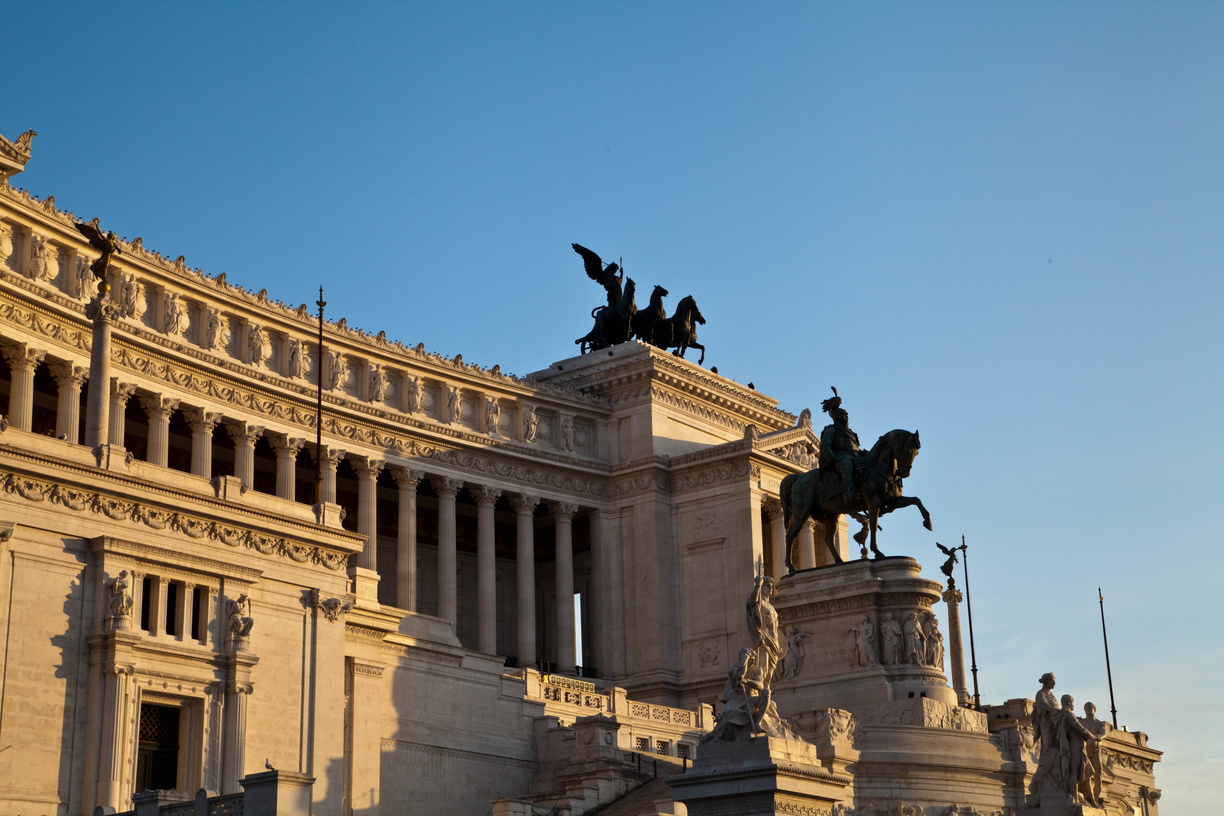 For a first impression of Rome I did get really lucky with the weather there. Speaking of which, I would advise you to avoid July and August because it gets really hot over there, even for the locals.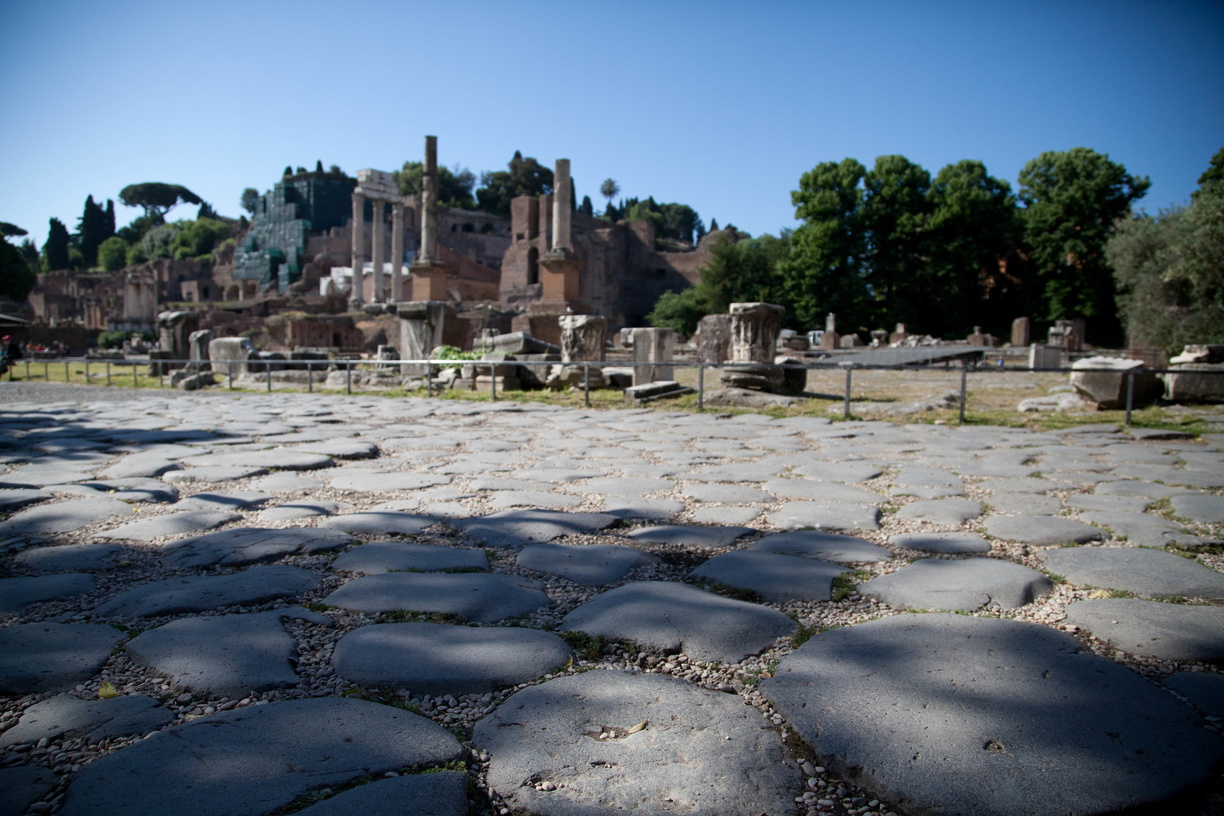 I came back the next day to get a more in-depth view of those same spots. Now I'm not sure if this still applies but back then the queue to buy a ticket at the Colosseum was quite long, however you could buy a combined ticket at the Roman Forum and then skip the line at the Colosseum.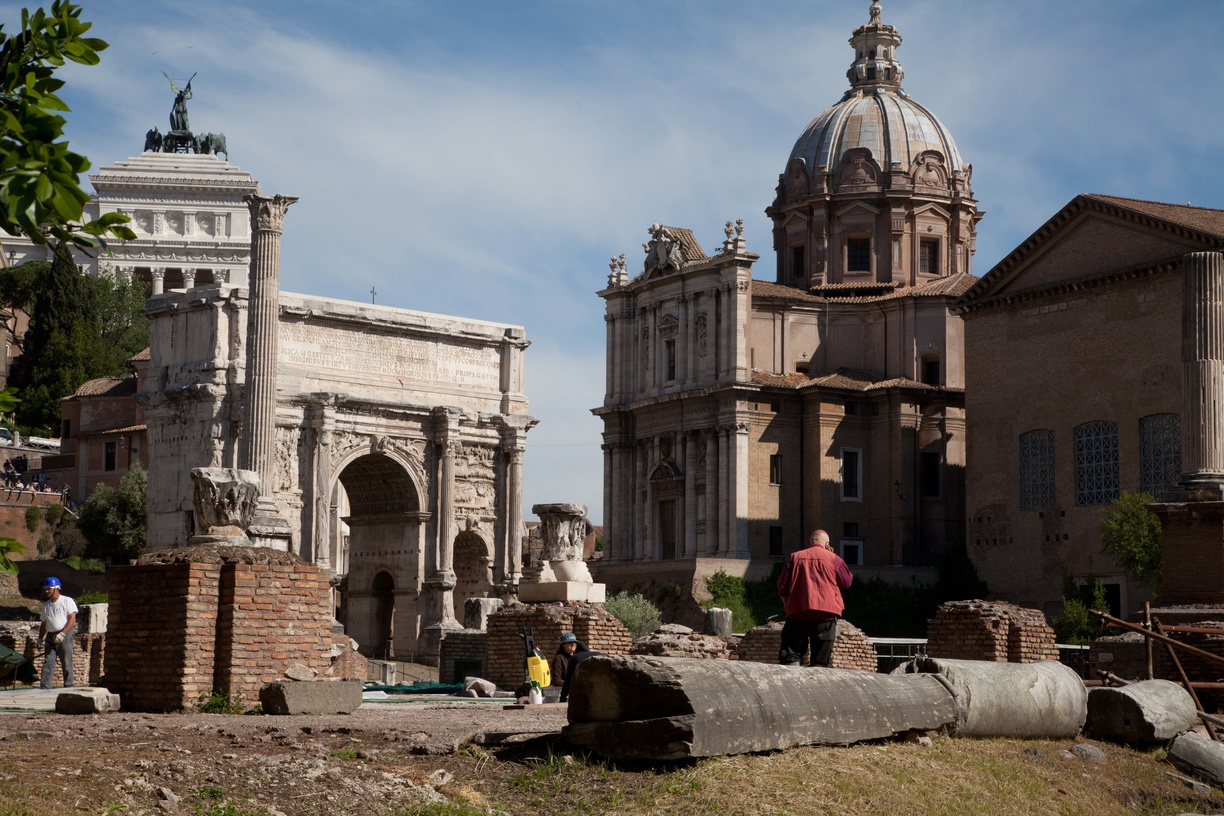 Since the line at the Forum was basically non-existent that is exactly what I did. On top of that I would say that the Forum is at least as interesting to see as the Colosseum (I'd say it is way better that's my personal opinion) but it is also much bigger and a lot less crowded so you can spend your morning with a nice relaxing walk through the Forum and then go to the Colosseum right next door.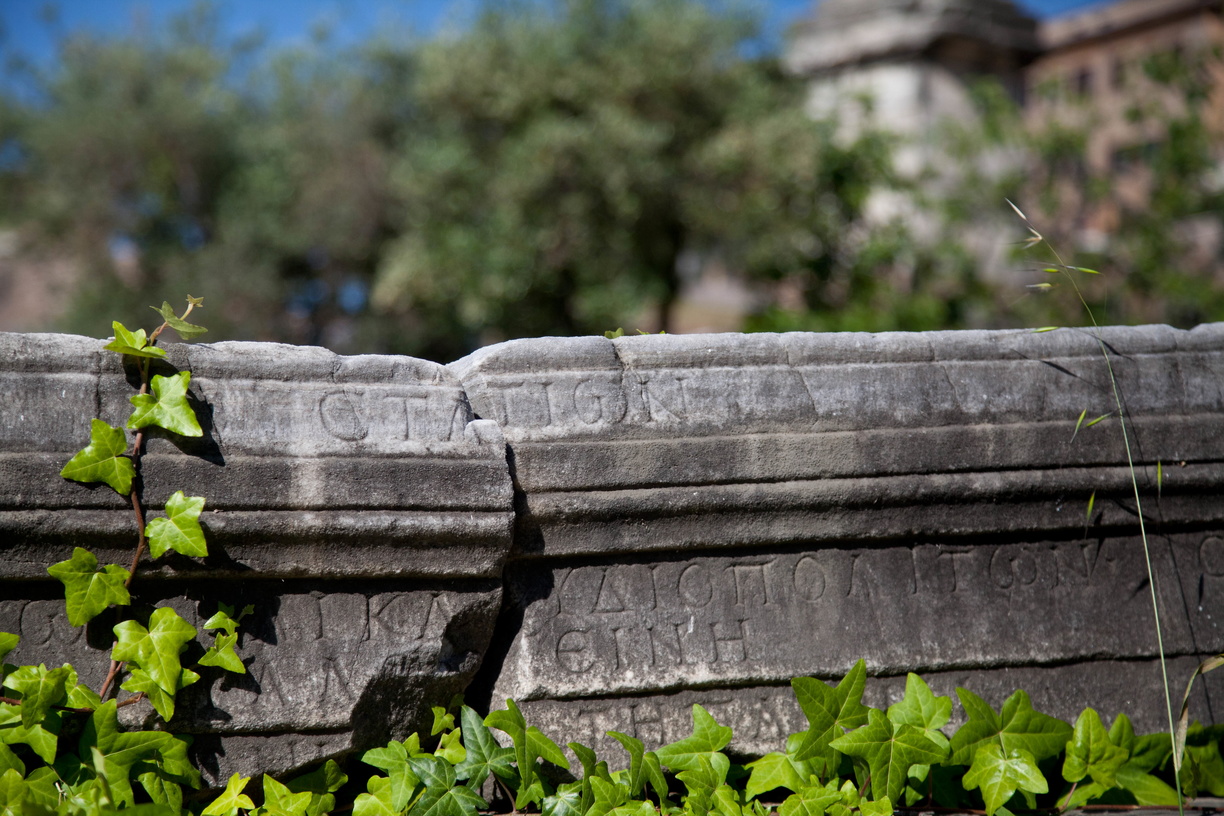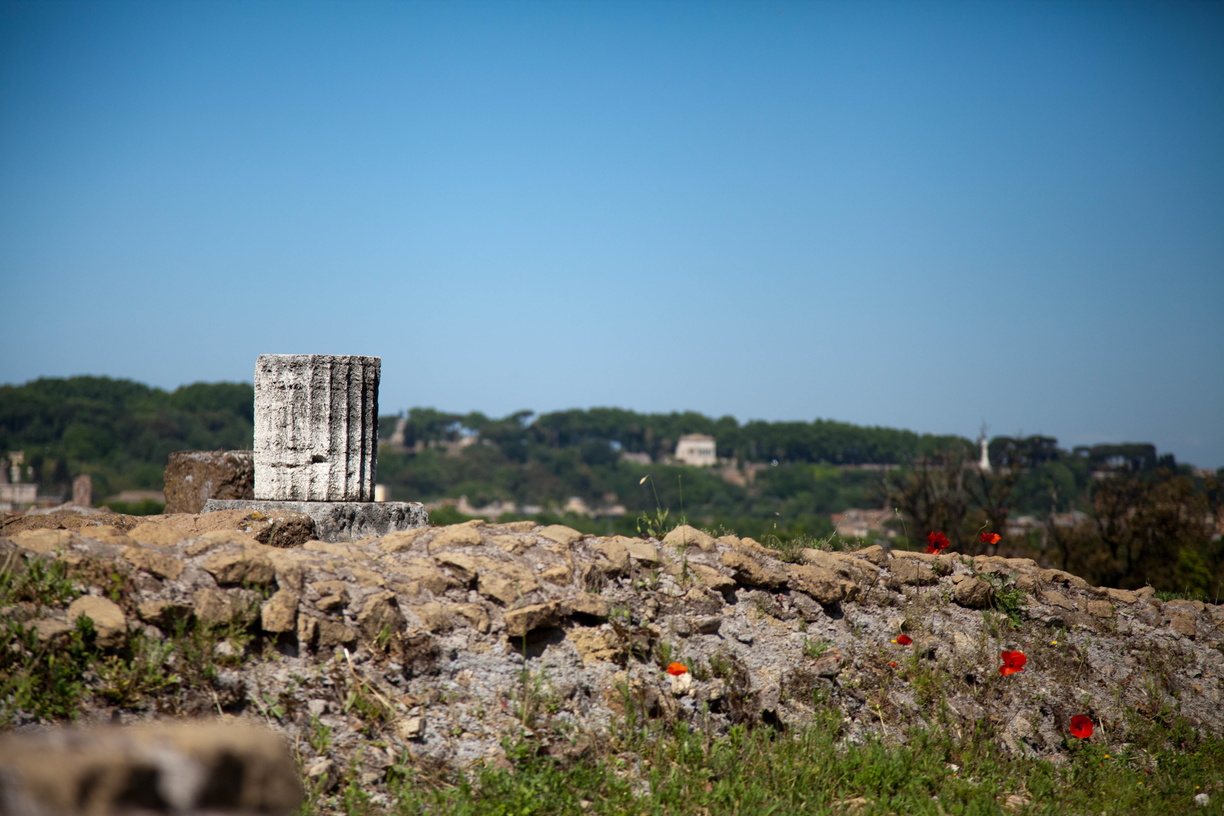 Keep in mind that, like the name says, the Forum was once a centre of life in Rome so you're basically walking amongst the ruins of an entire neighbourhood, which means there's quite a lot to see.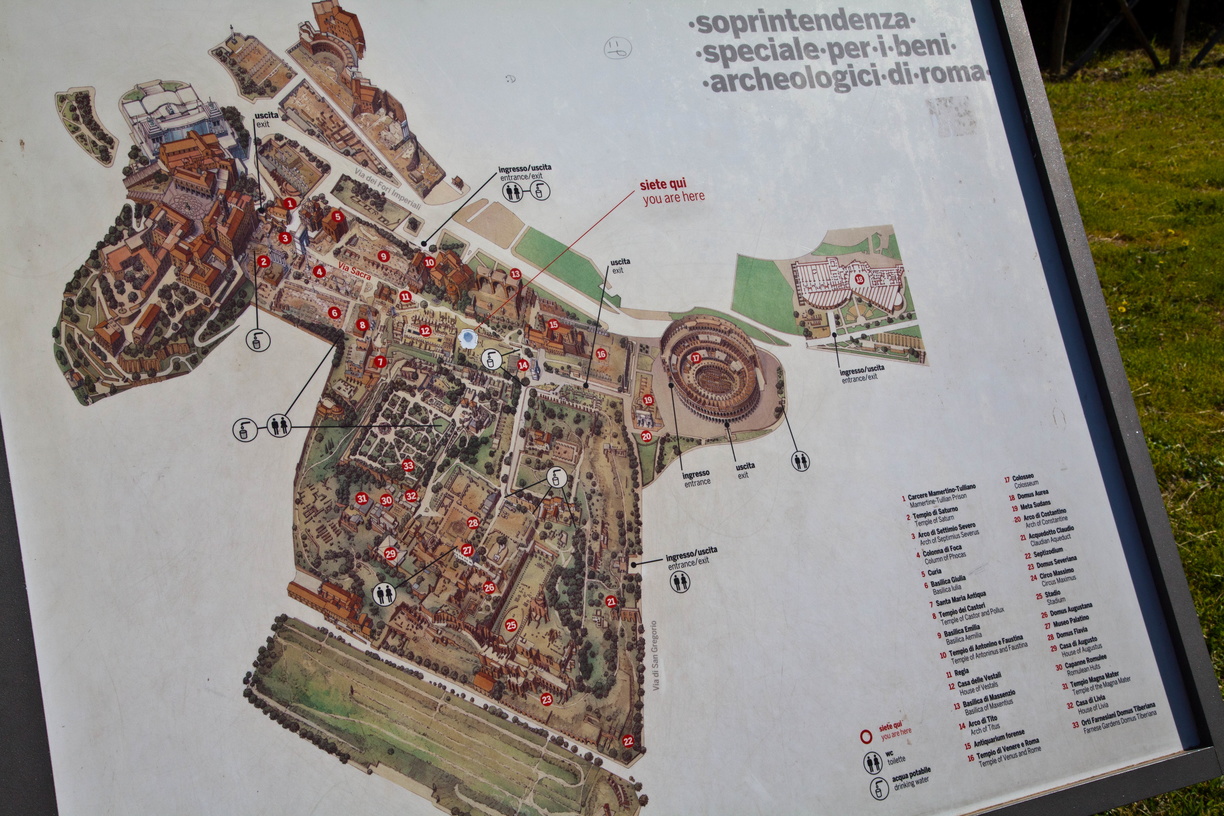 The Colosseum, by contrast, will be really crowded. Of course it is still worth seeing, if only to marvel at such an engineering feat: it really is quite large and is comparable to a modern stadium.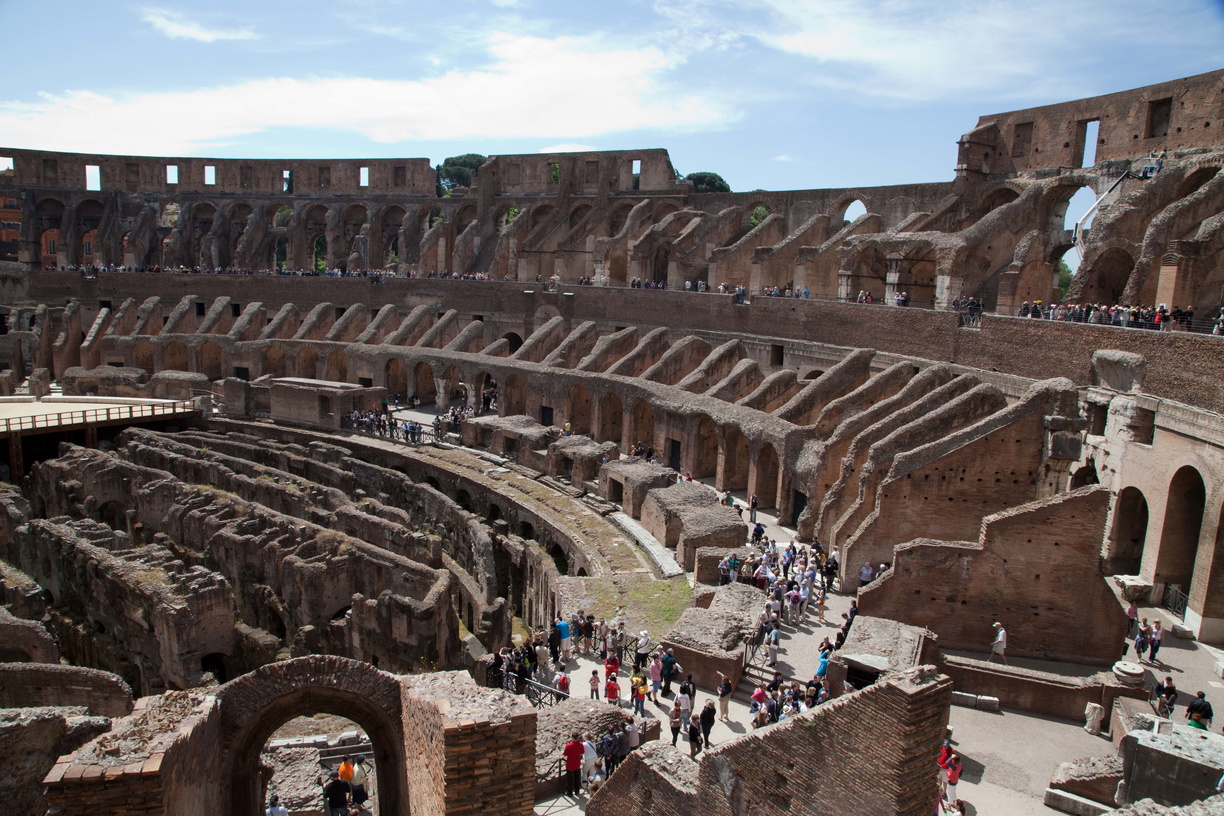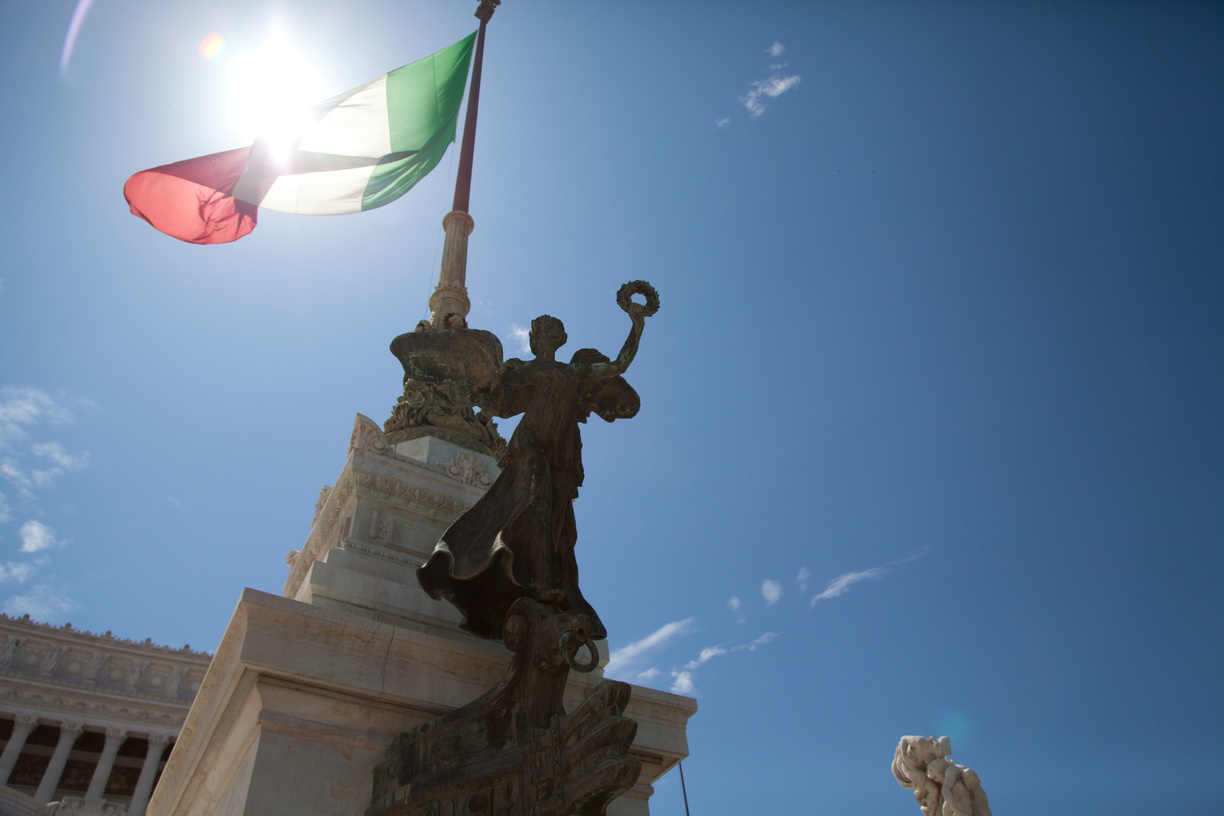 Still in the same area you can visit Il Vittoriano (or Altare della Patria), built in honor of Italy's first king: Vittorio Emanuele II.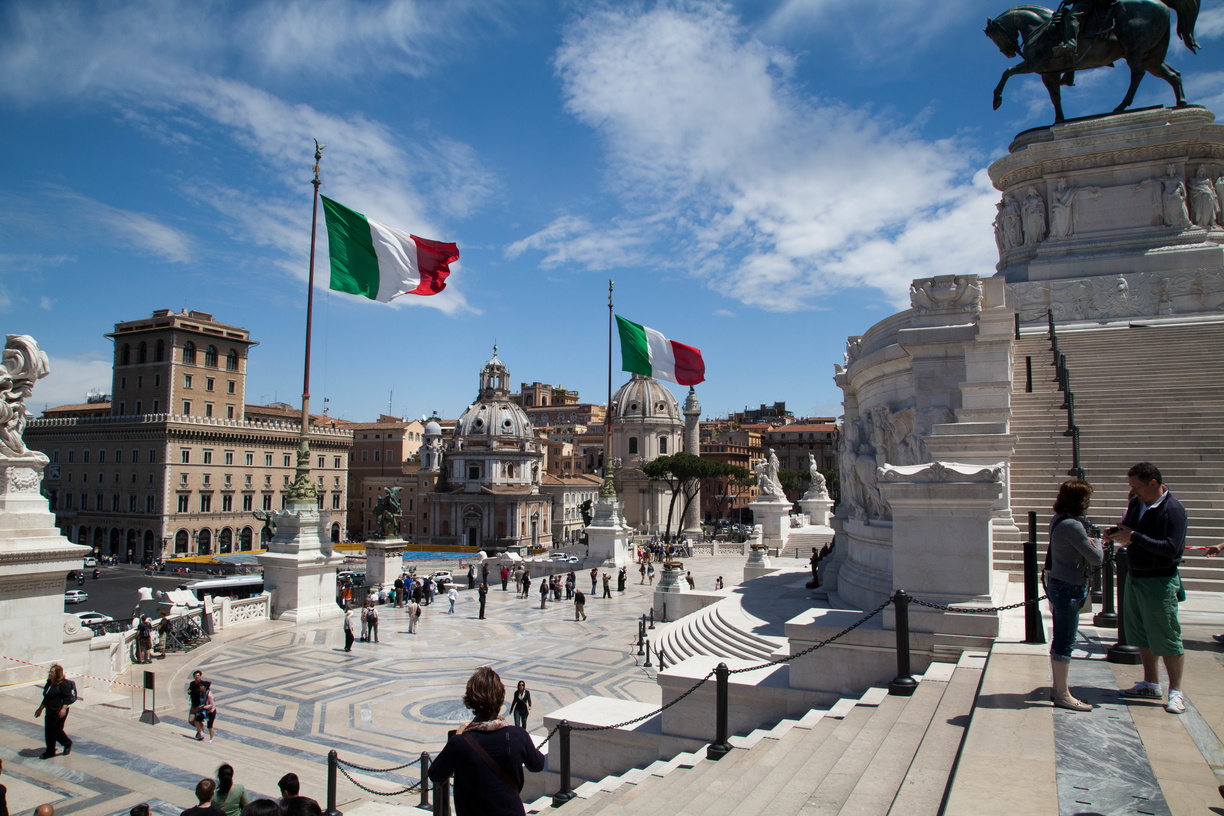 You can also get an elevator ride to the roof for a 360° view of Rome, including the nearby Forum and Colosseum.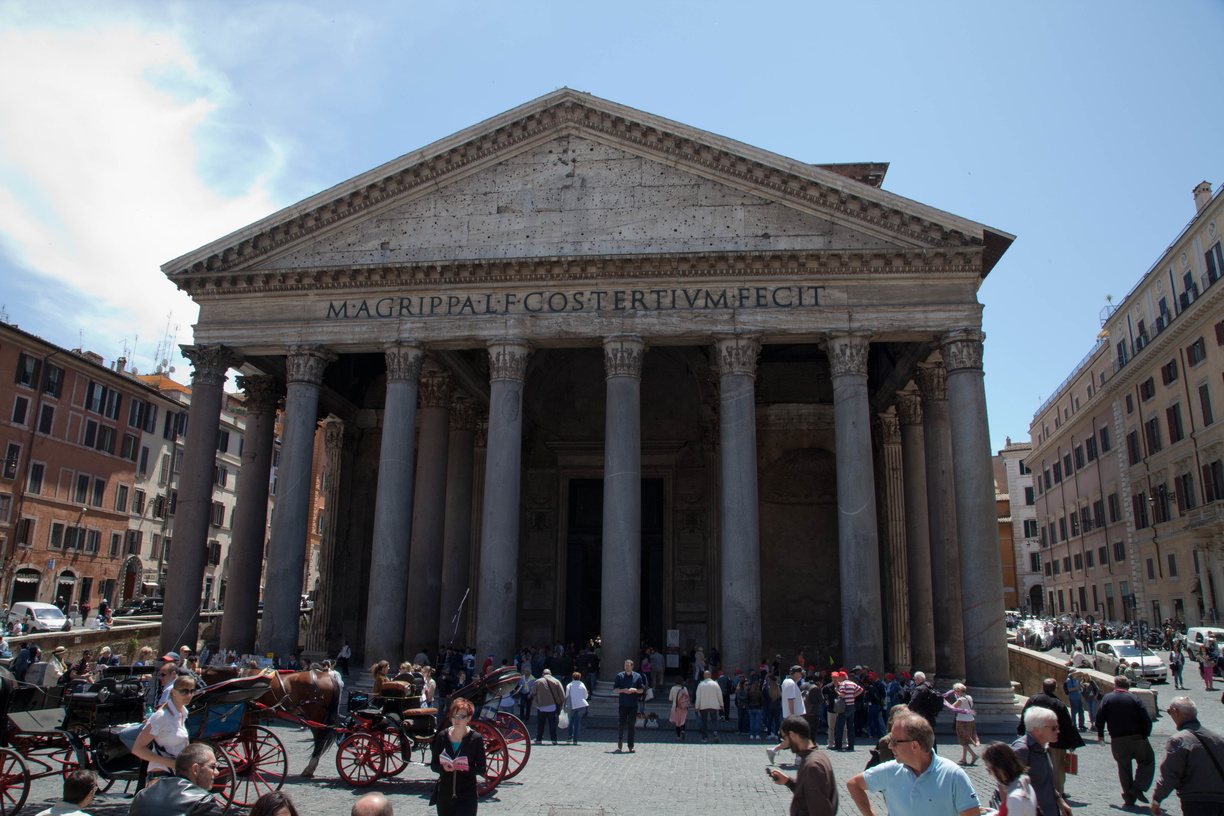 Within walking distance and located on one of Rome's many lovely squares (and their beautiful fountains) we have the famous Pantheon. Another architectural jewel that should not be missed.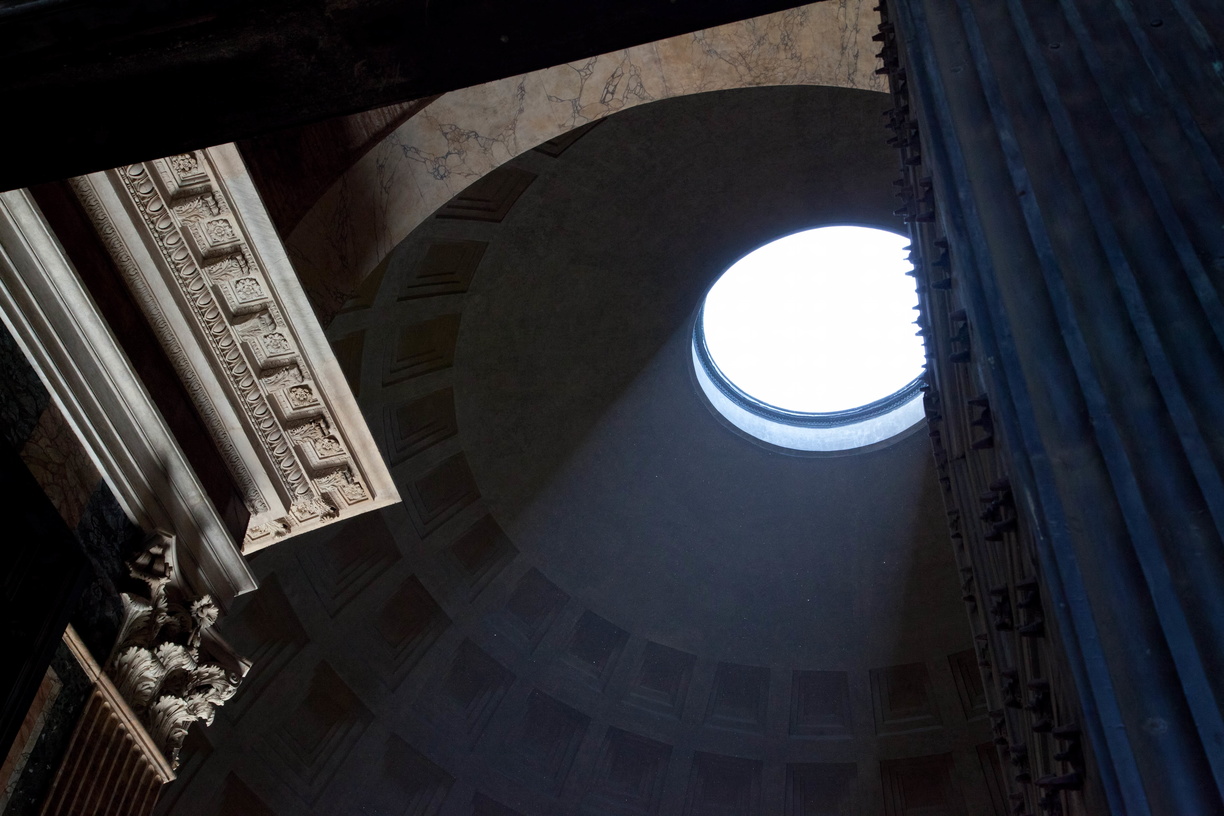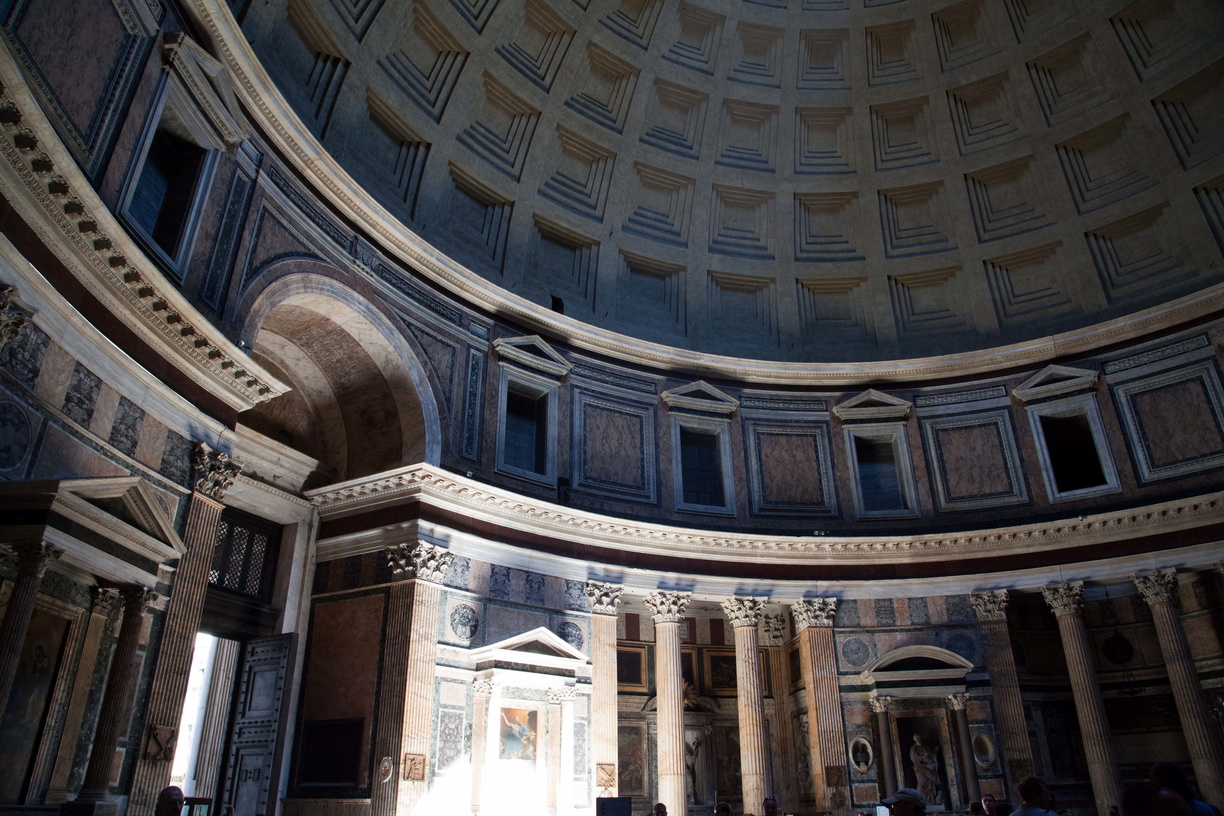 Speaking of Rome's squares, I would suggest stopping by the well-known Piazza Navona and its impressive fountains.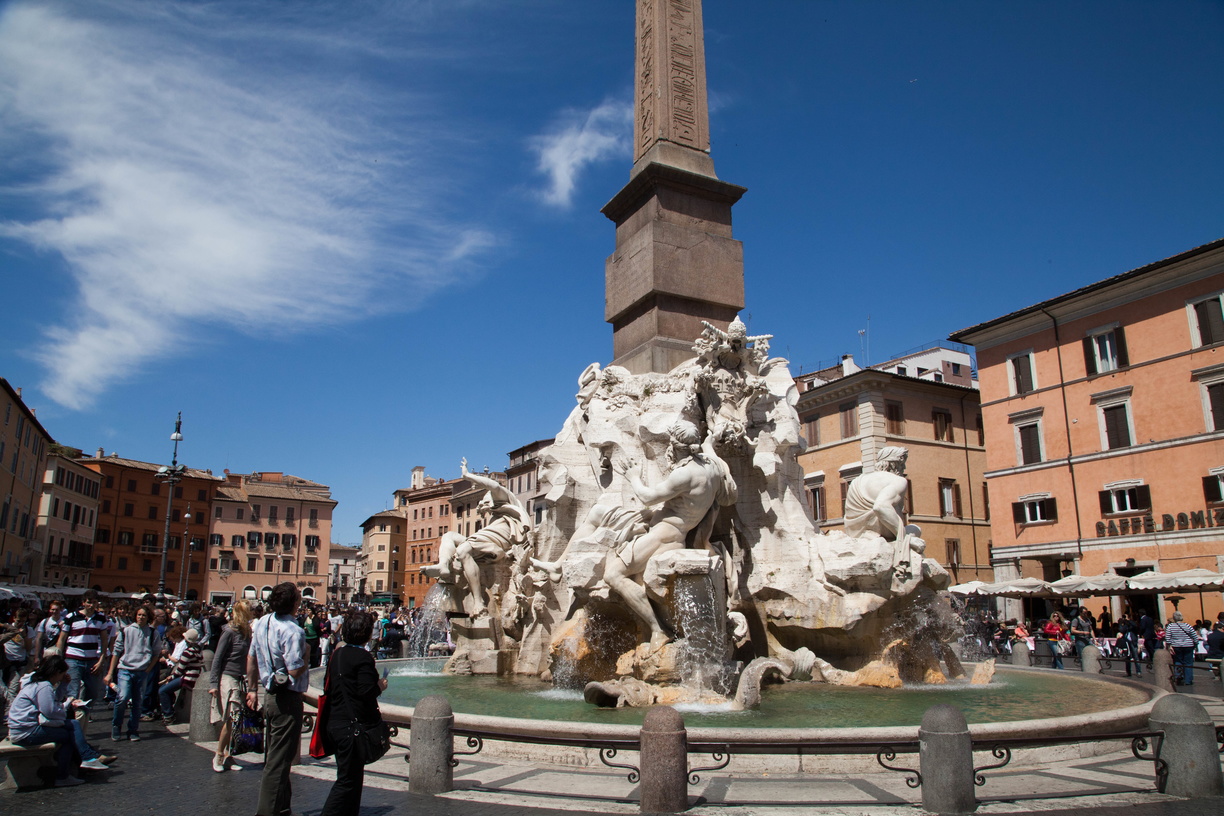 Another must-see spot is of course the recently renovated Fontana di Trevi.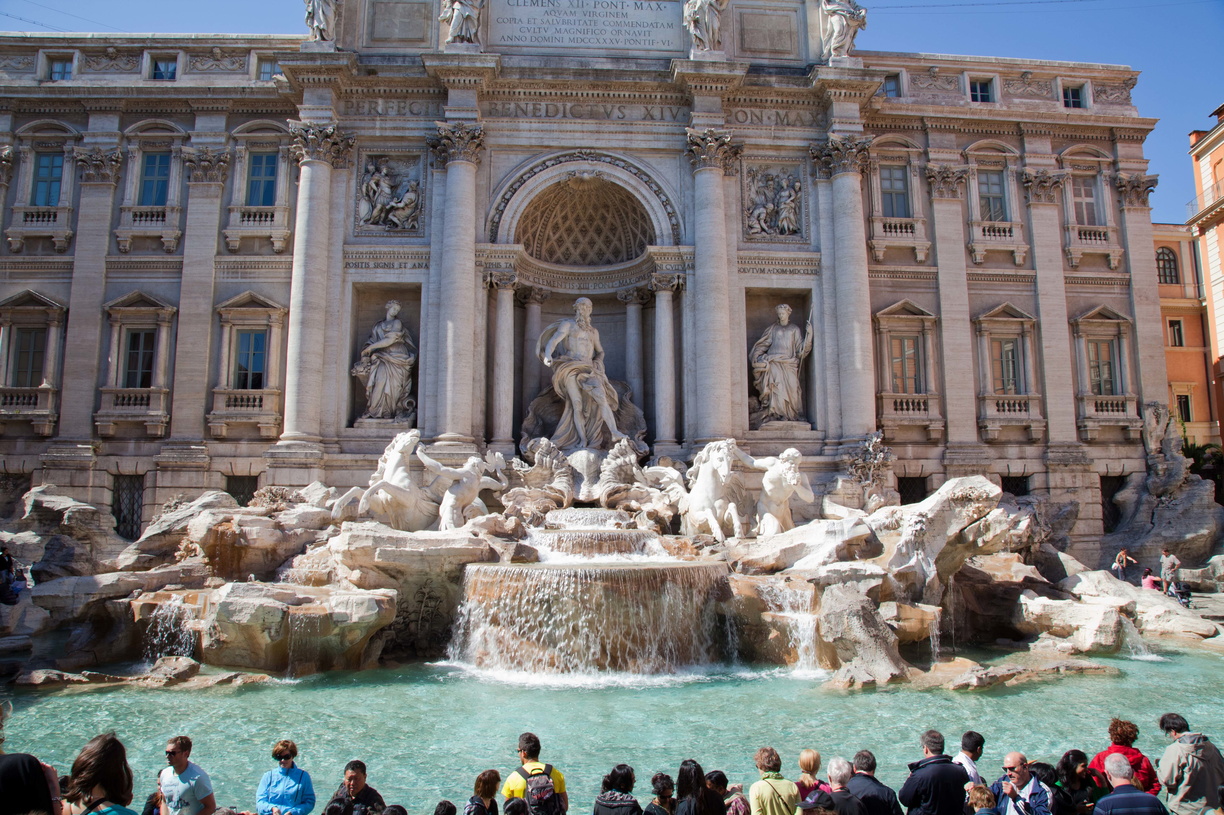 But be warned: it is packed with tourists!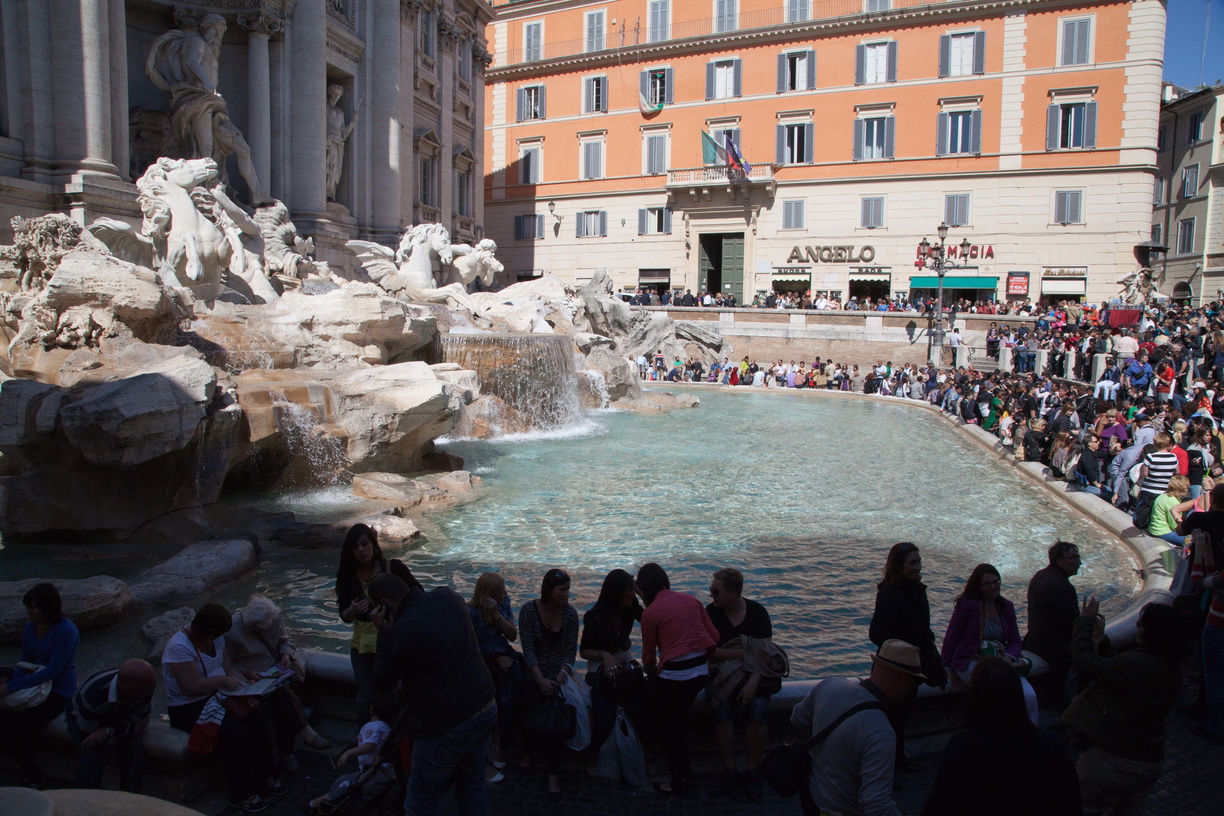 Next on the list of famous tourist spots are the Spanish Steps (or Scalinata di Trinità dei Monti).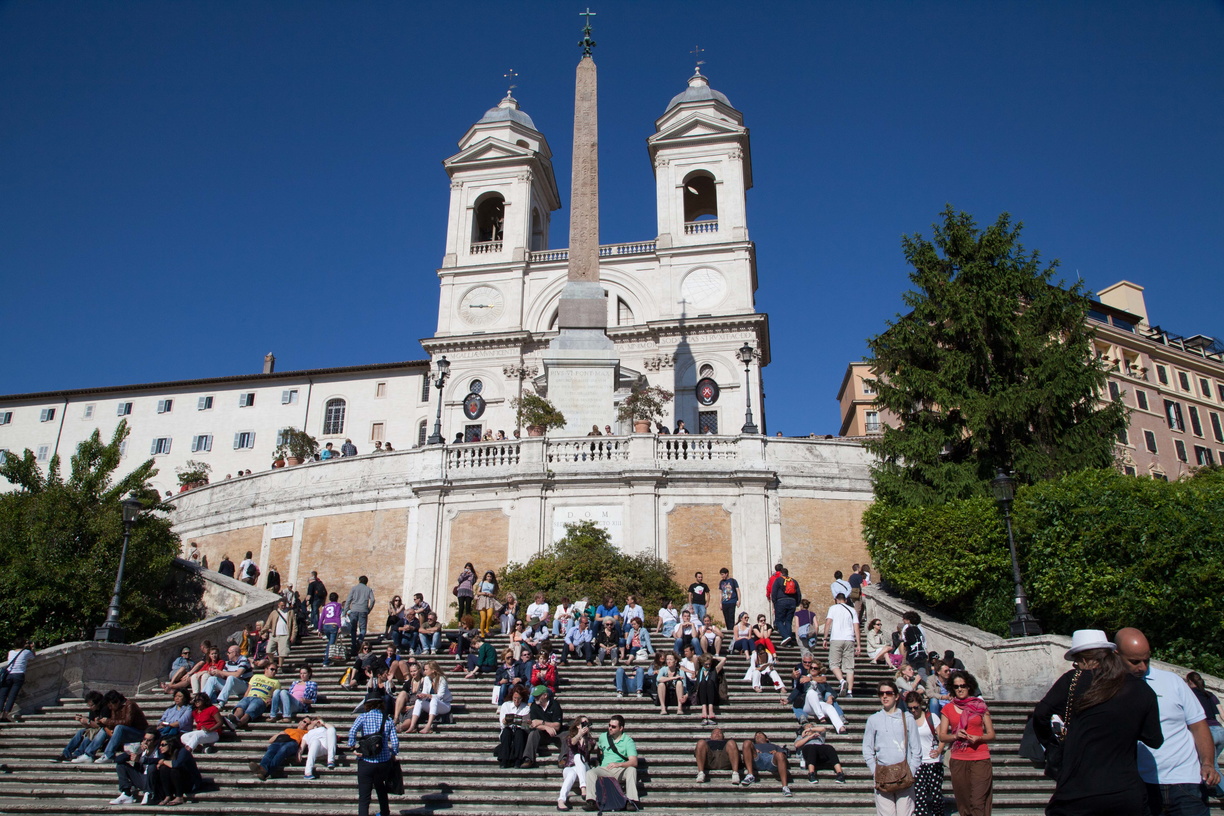 On the next day I went to the Vatican and I would recommend to set aside a full day for that, especially if you want to see the museums.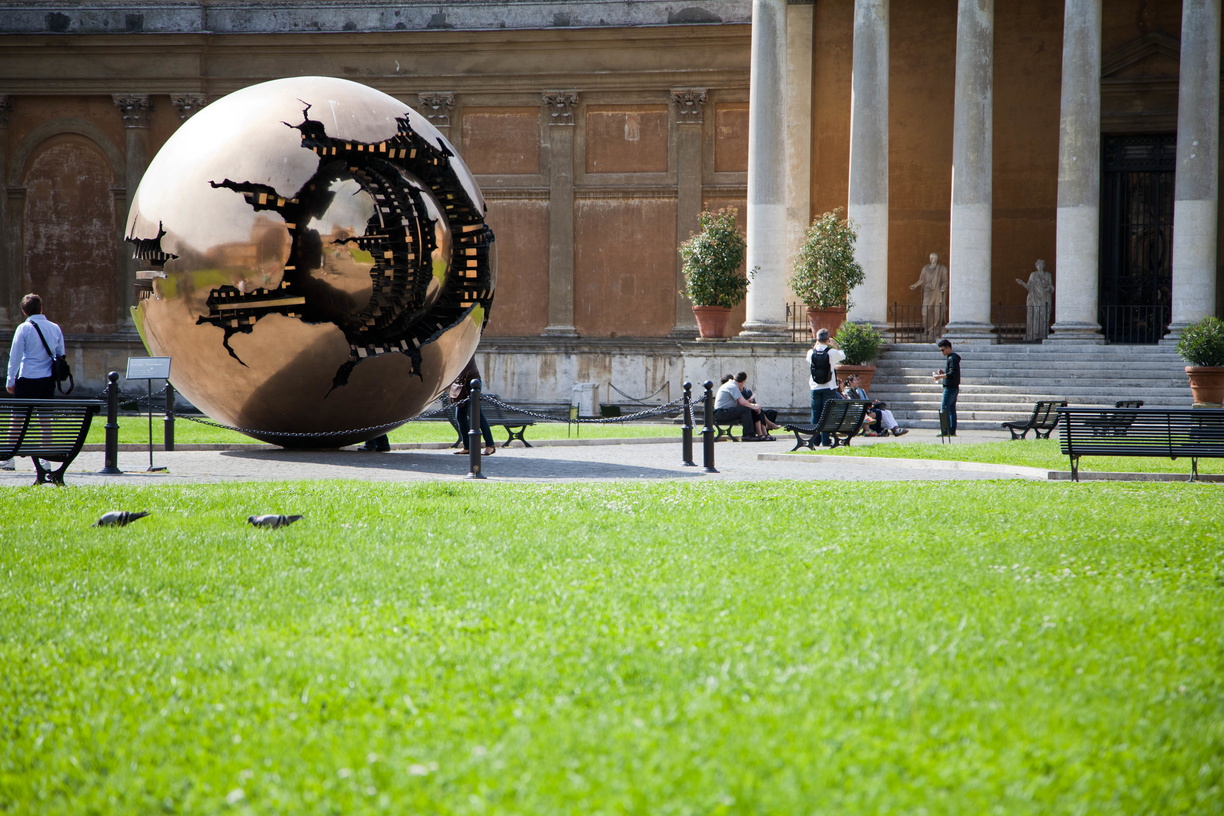 The buildings themselves are just as impressive as the collections and it will take hours to appreciate it fully.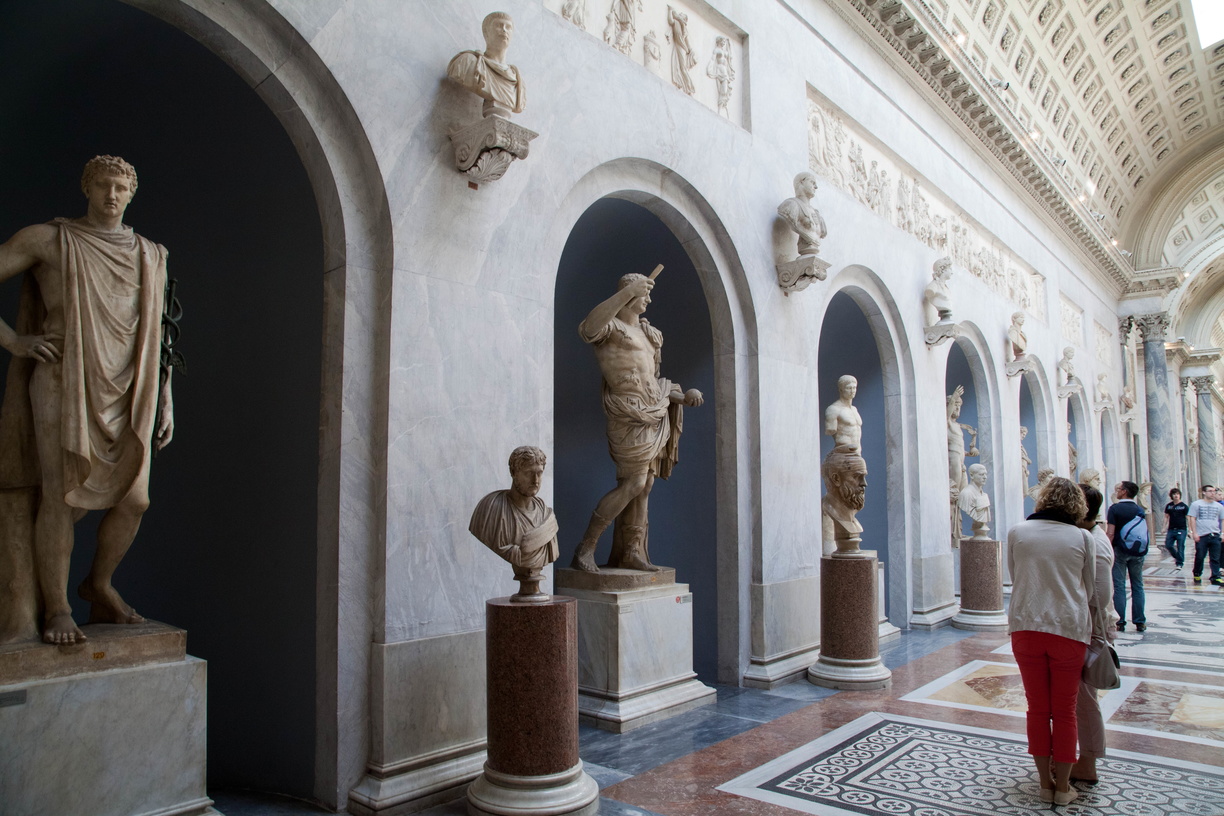 The visit includes of course the Sistine Chapel, one of the highlights of the tour. Pictures are officially forbidden but at the time it didn't seem to be enforced at all.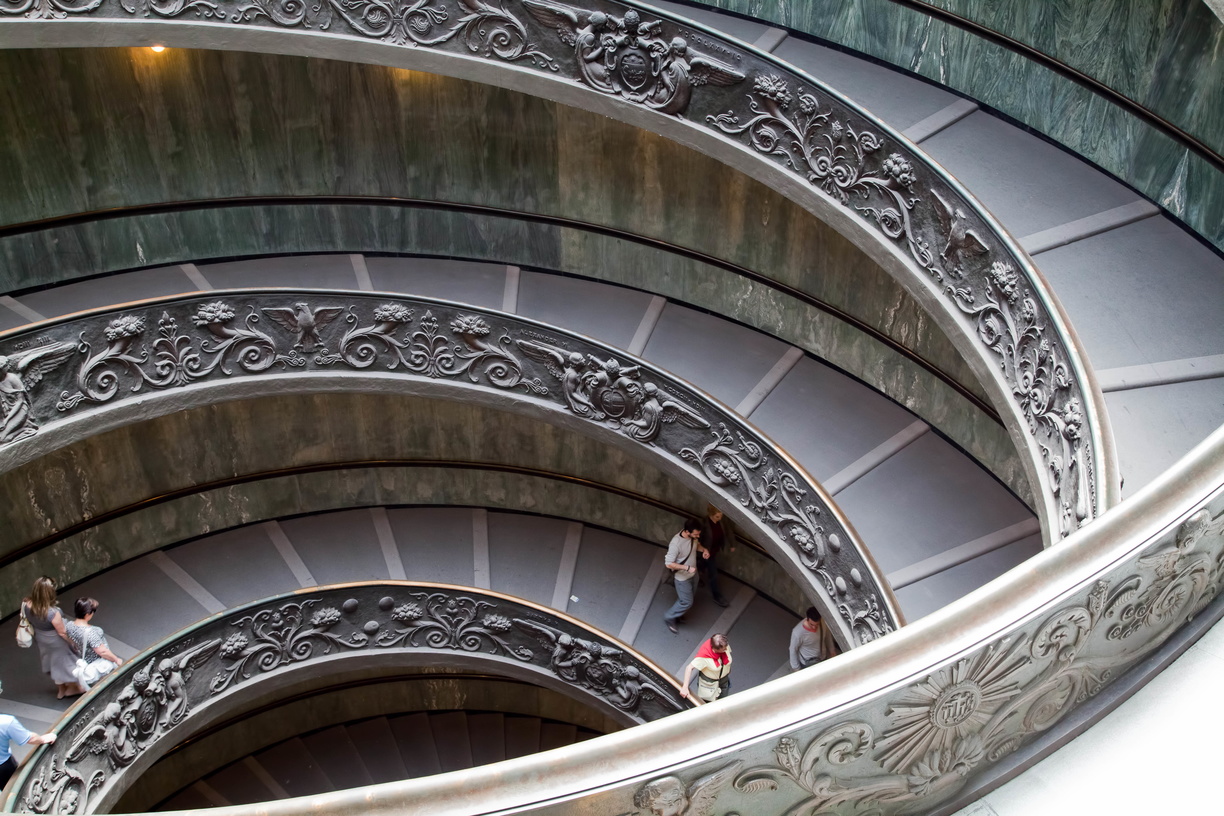 The Vatican Spiral Staircase is also an attraction in and of itself.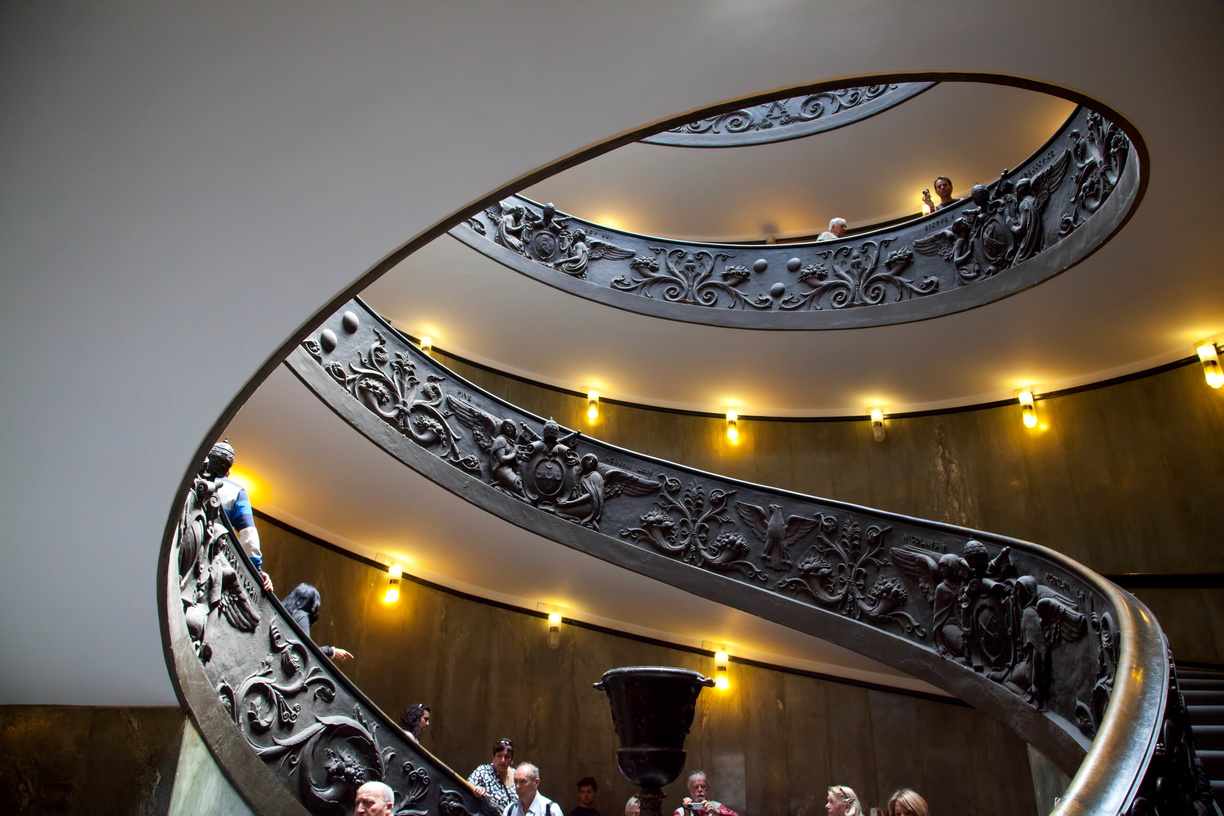 After the museums you can visit the magnificent Saint Peter's Basilica.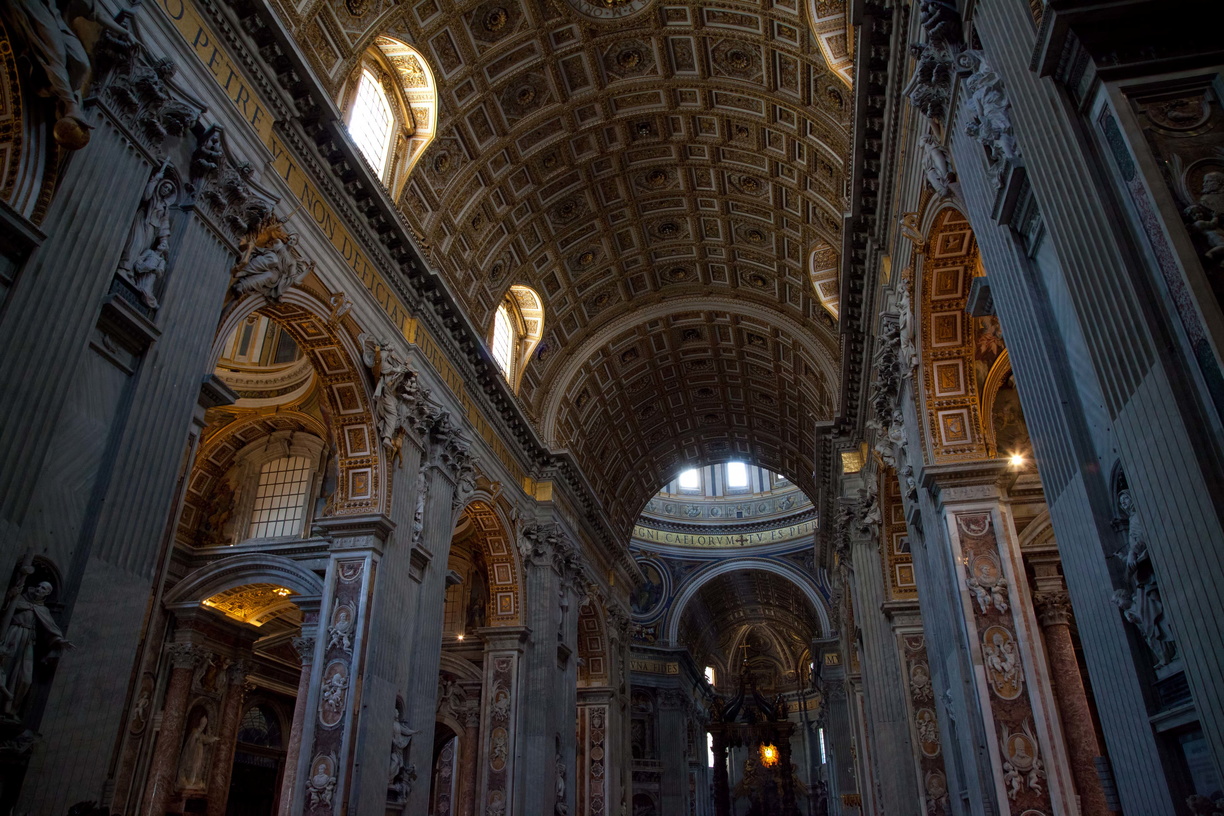 You don't have to be religious at all to find it breathtaking.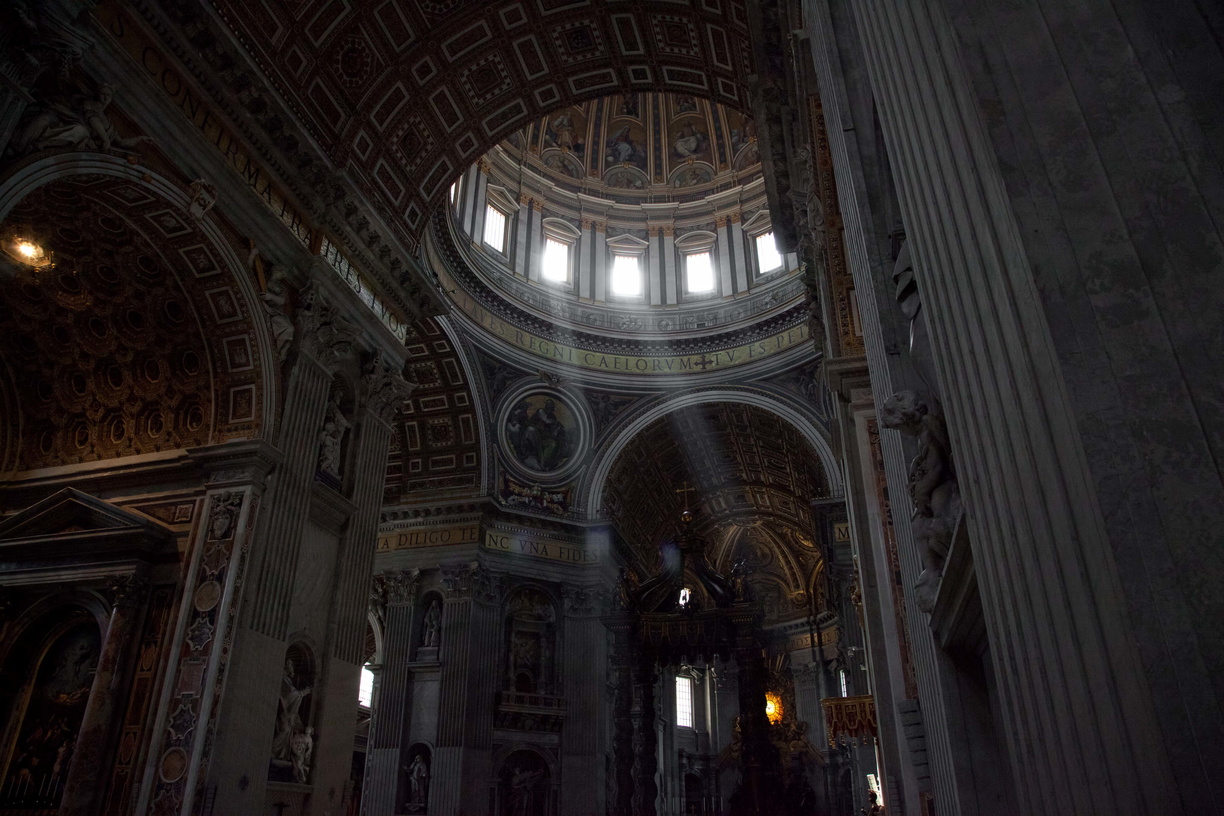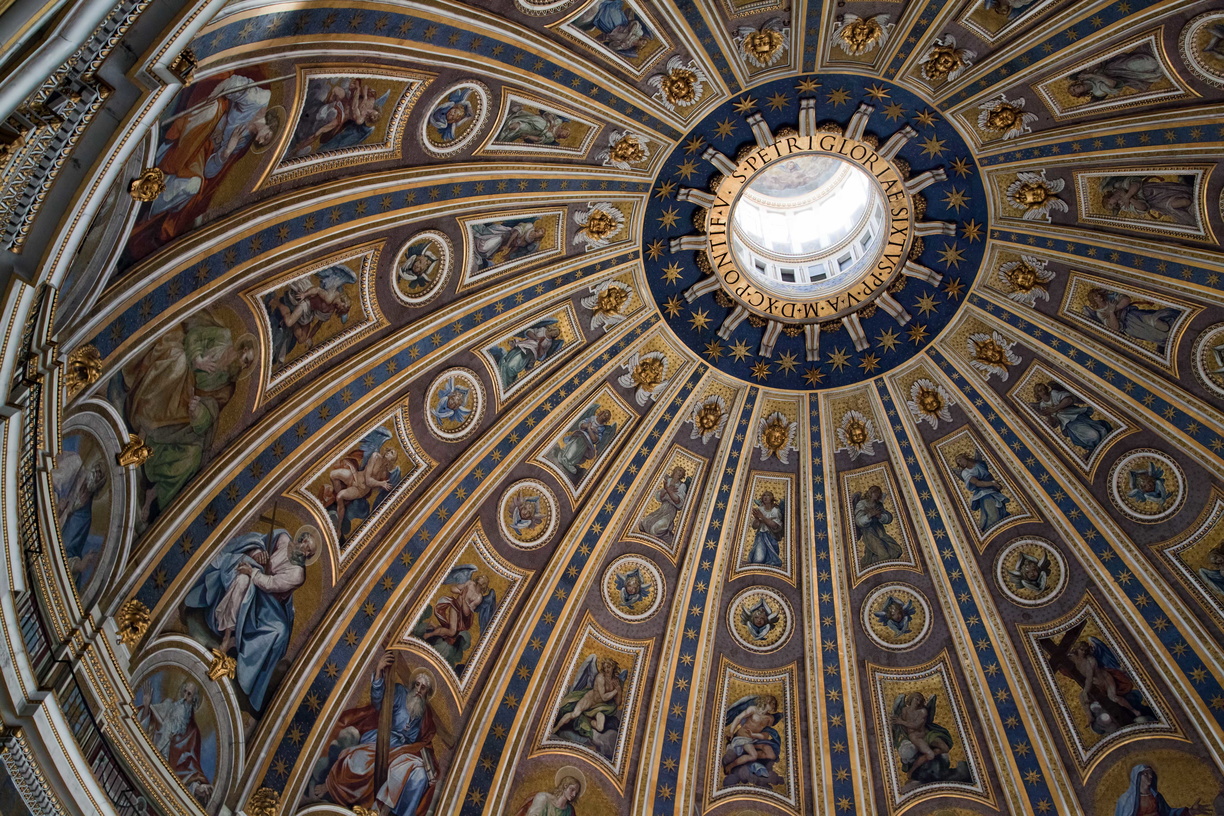 You can even take the narrow staircase to the top of the basilica which, depending on your condition, could be literally breathtaking.
But the view is worth it: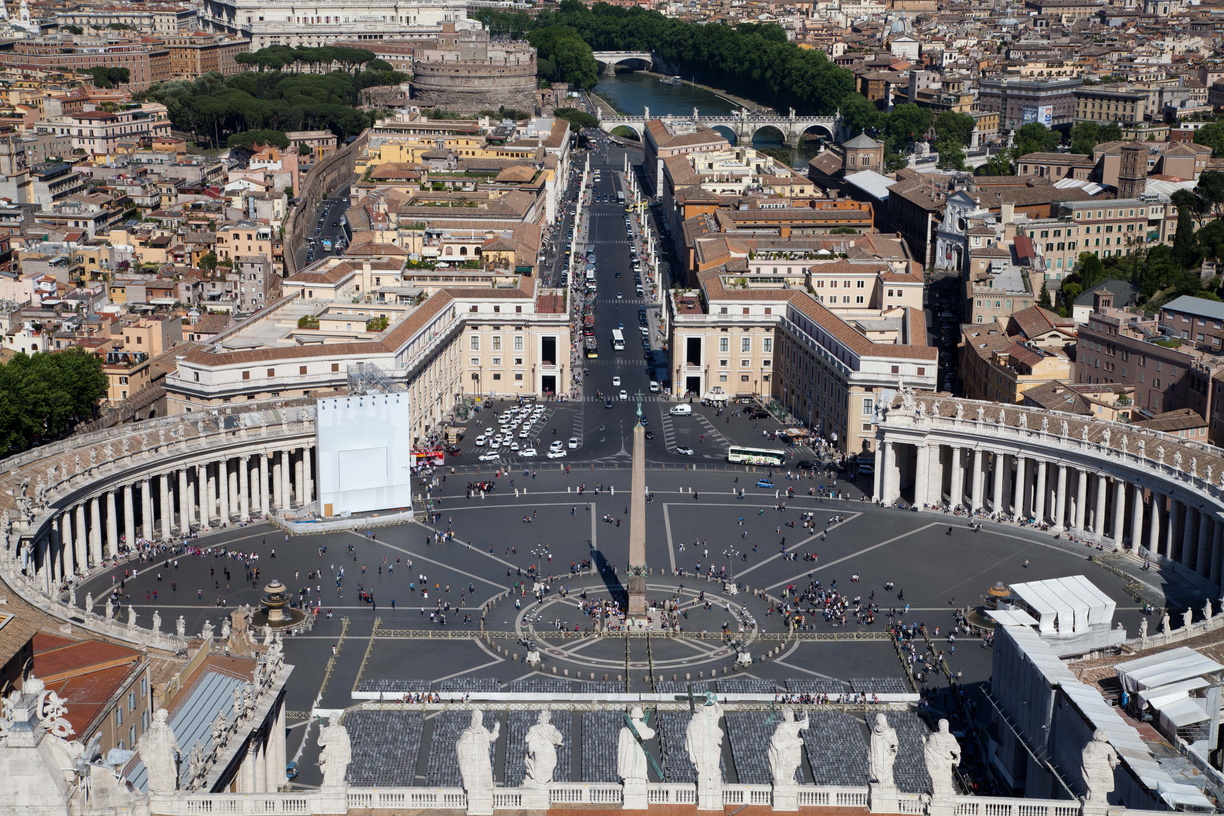 If you haven't had your fill of museums yet then fear not, you still have the Capitoline Museums.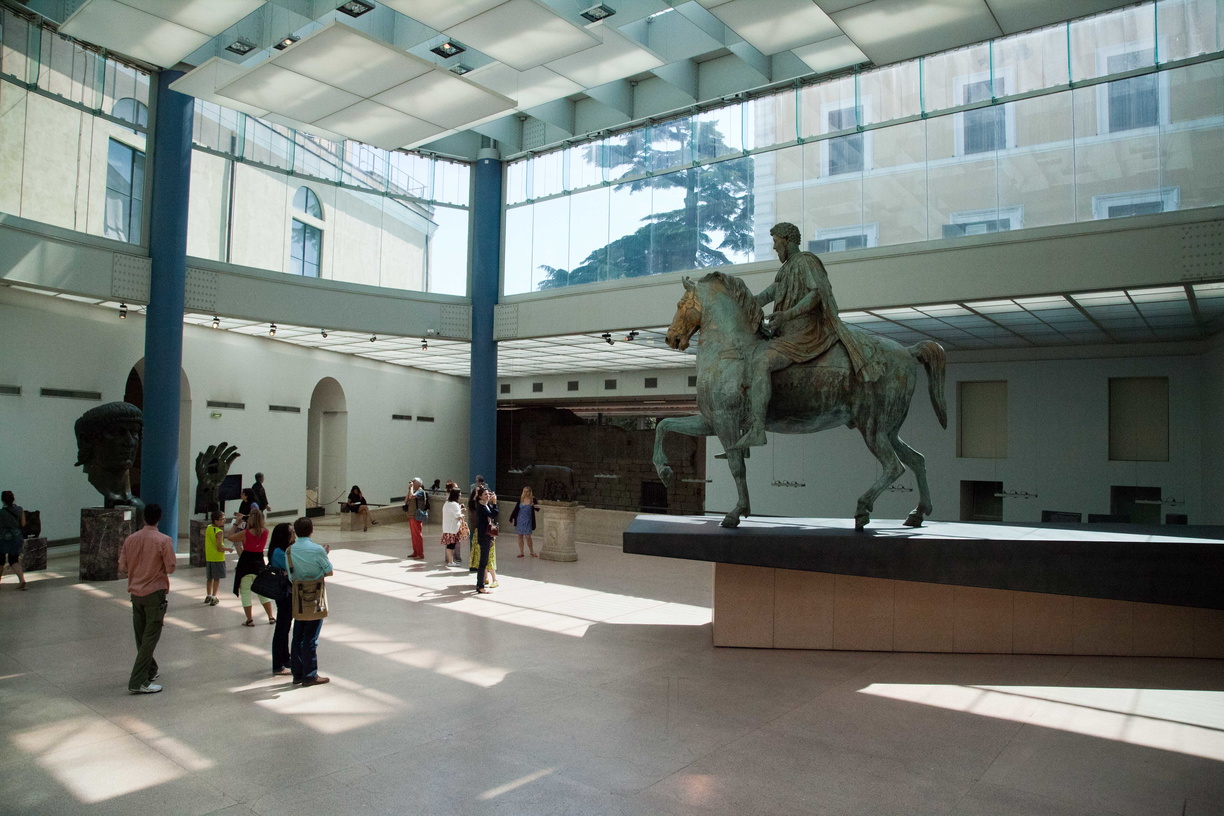 Interesting fact: the museum is partially built around the ruins of the Temple of Jupiter.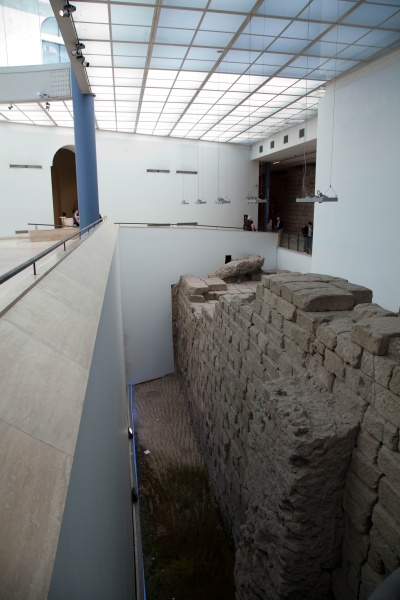 And if you're looking for something creepy I suggest the Capuchin Crypt which houses the skeletal remains of thousands of Capuchin friars. Photos are also forbidden here but this postcard should give you some idea: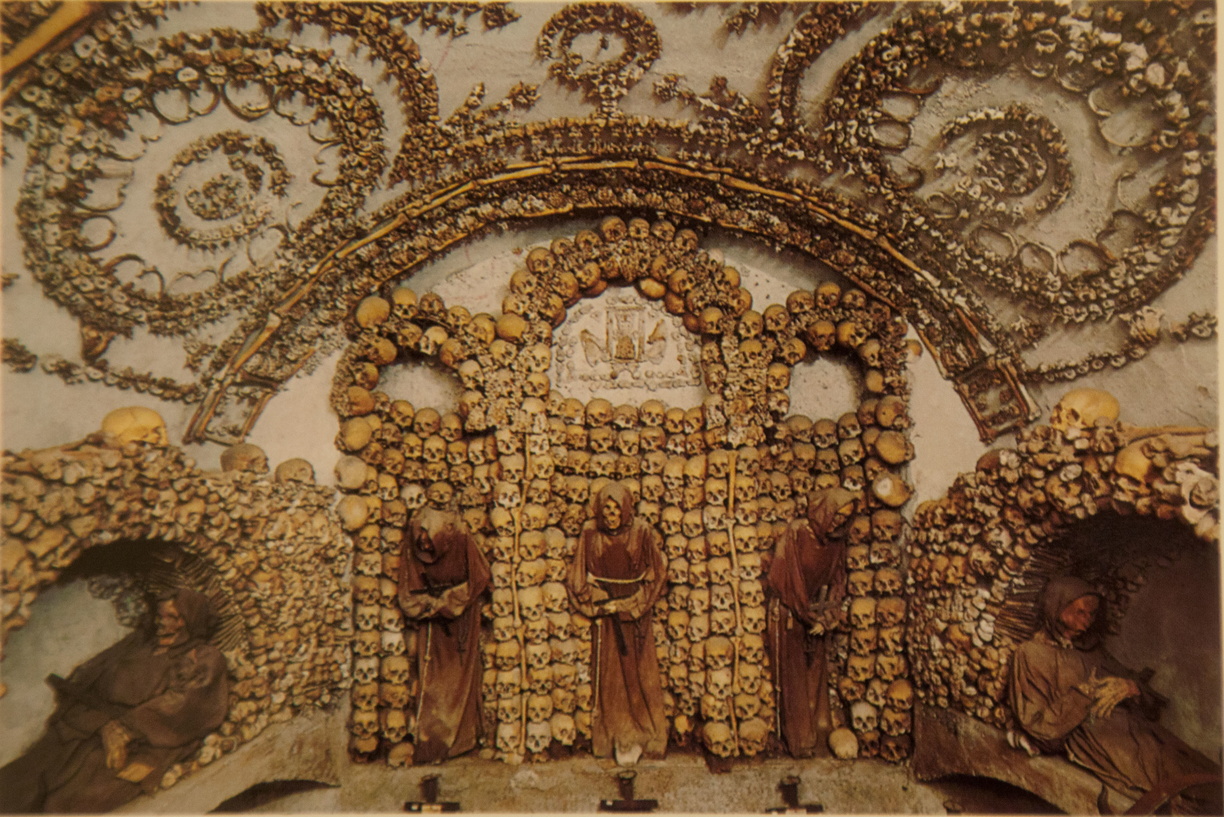 Now for something different: I took a day trip to Pompeii and Mount Vesuvius.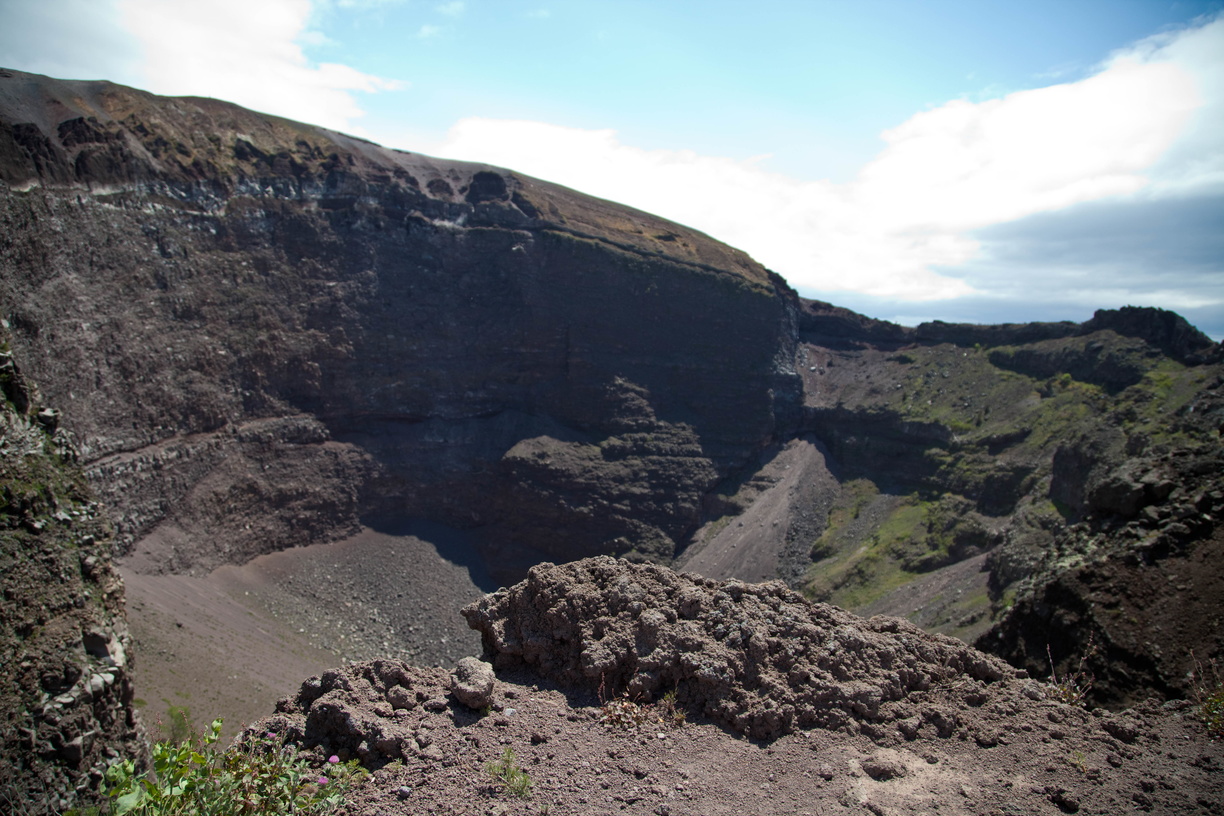 There's actually not much to see on Vesuvius itself, aside from the view over the bay of Naples. They do make some wine (Lacryma Christi) on the slopes of the volcano so be sure to grab some if you're there.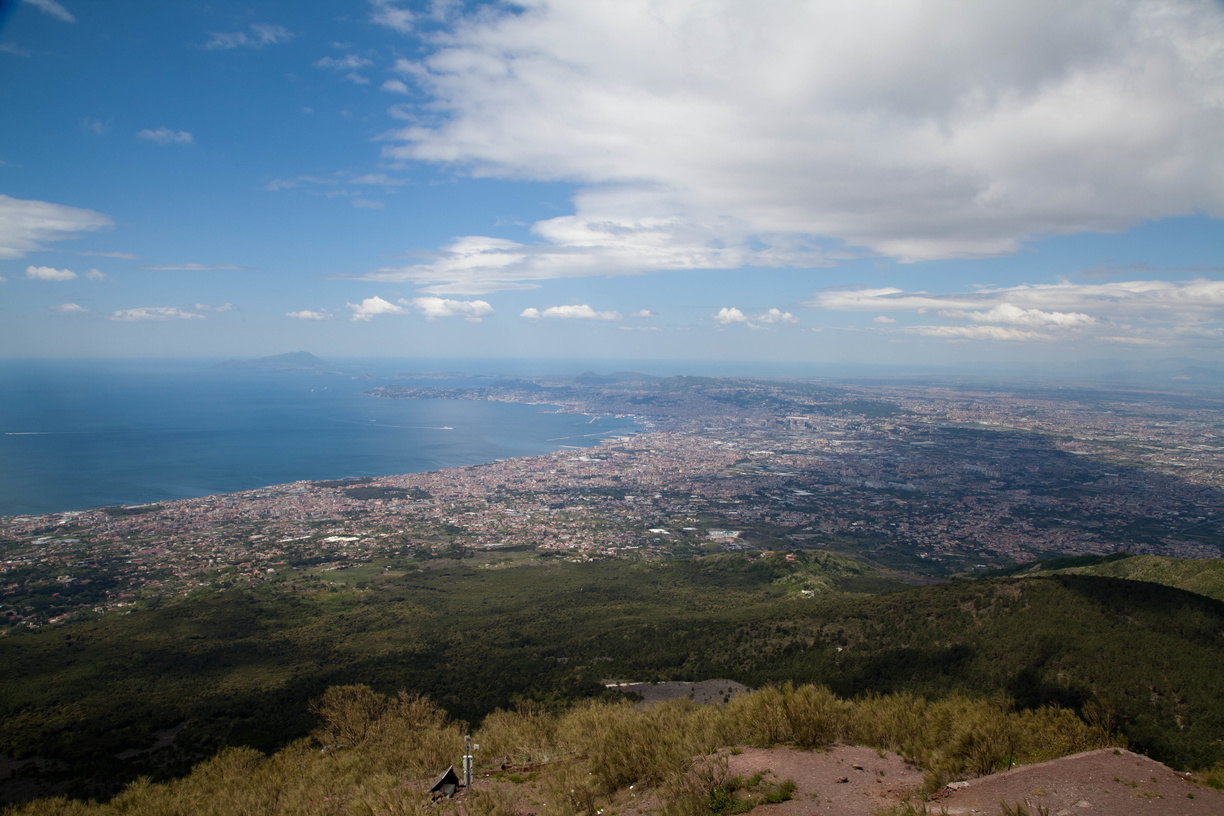 Pompeii is a lot more interesting and to visit it properly you would need a lot more than the few hours I had.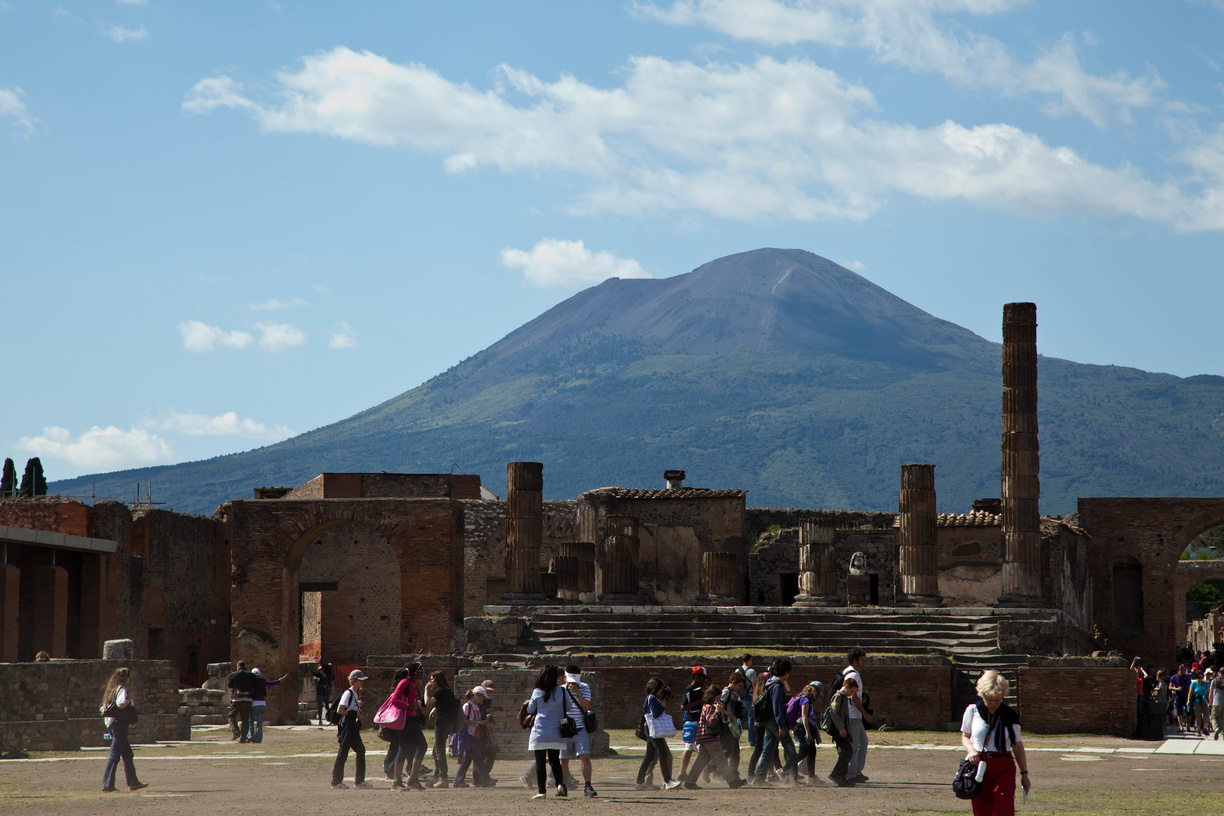 The city is remarkably well preserved (some wall paintings are still visible) and gives you a good idea of how people lived back then. As you probably know Pompeii was buried by ashes when Vesuvius exploded. The nearby city of Herculaneum on the hand was buried by mud so it was apparently preserved in a different way. Sadly I didn't have time to visit both cities.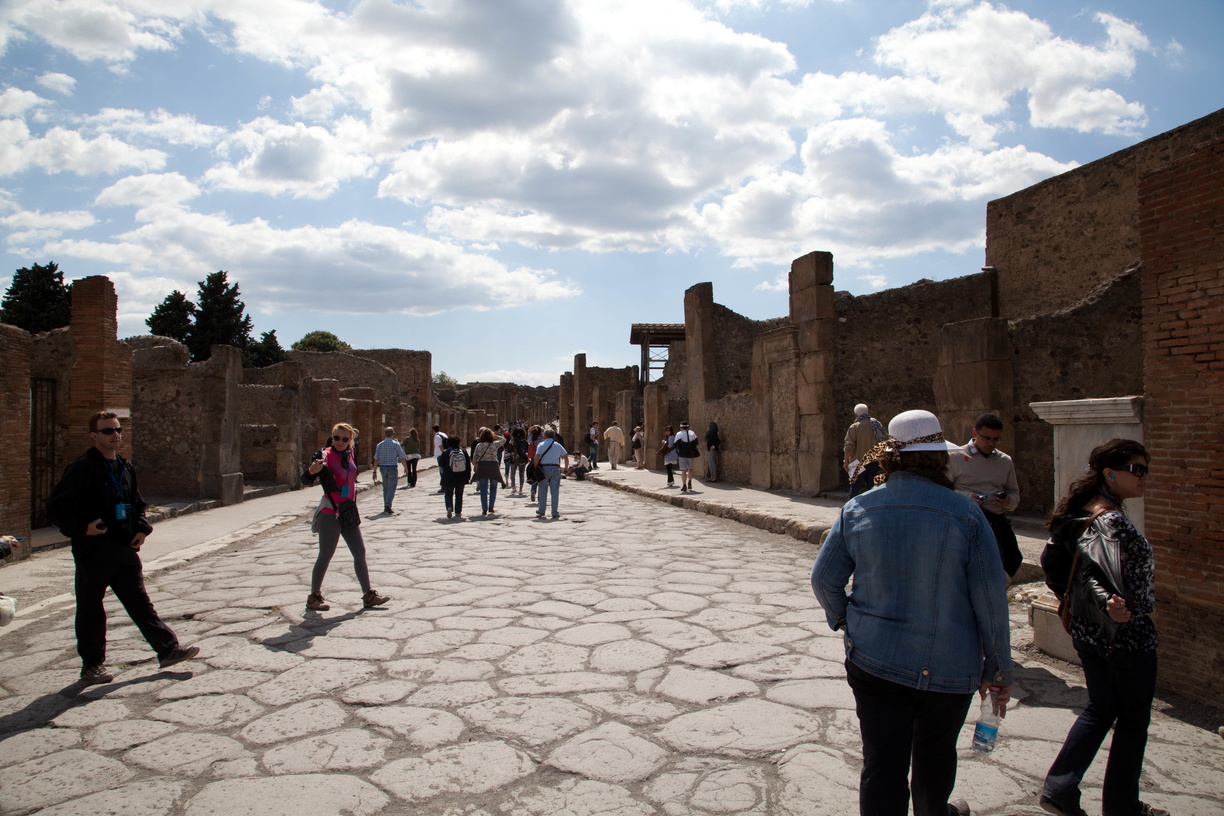 On top of some rather explicit paintings (yes the picture below is from a former brothel) you can also see old graffiti on the walls (like names of popular gladiators), just like you would in a modern city.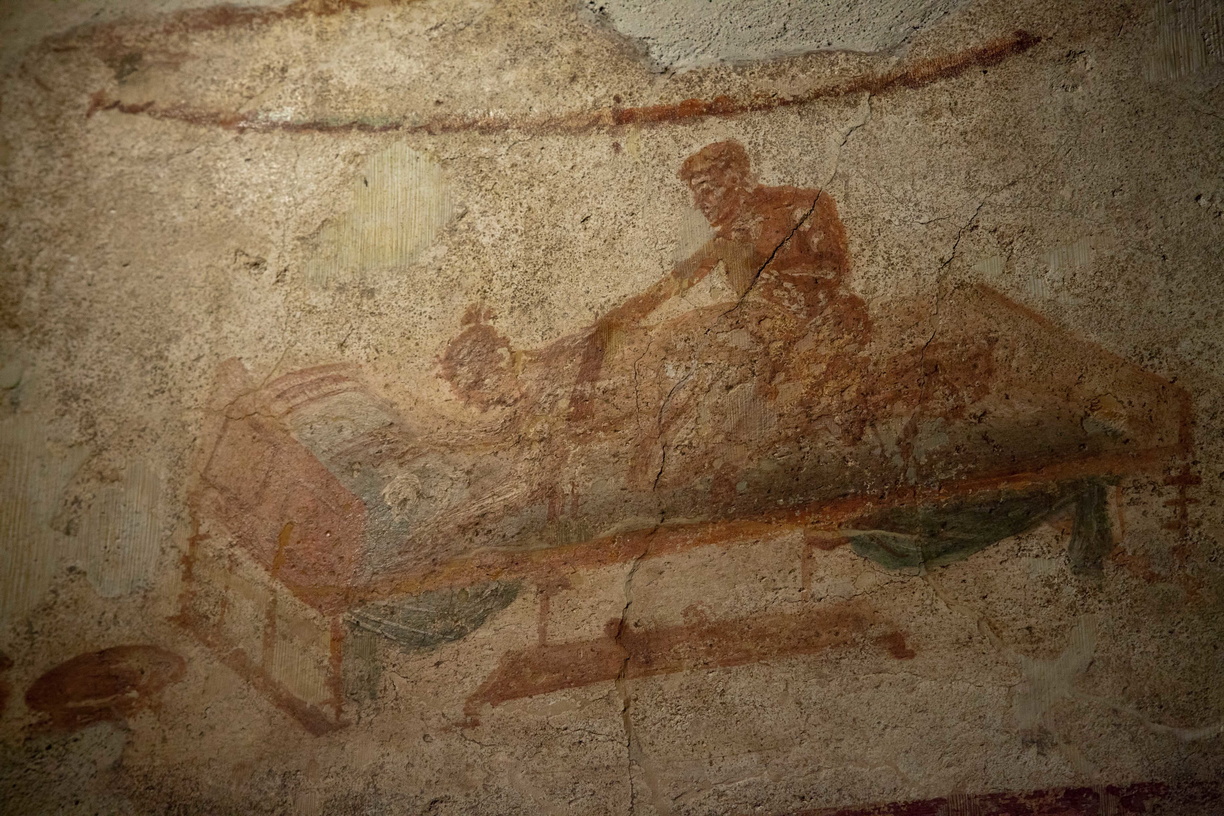 It is interesting to see that some things never change. Including the fact that people insist on building their homes on the slopes of an active volcano.