Time for the (not so wild) American West!
This is actually an old trip since I went there in 2014 but I can't have a travel blog and not talk about the US so here we go…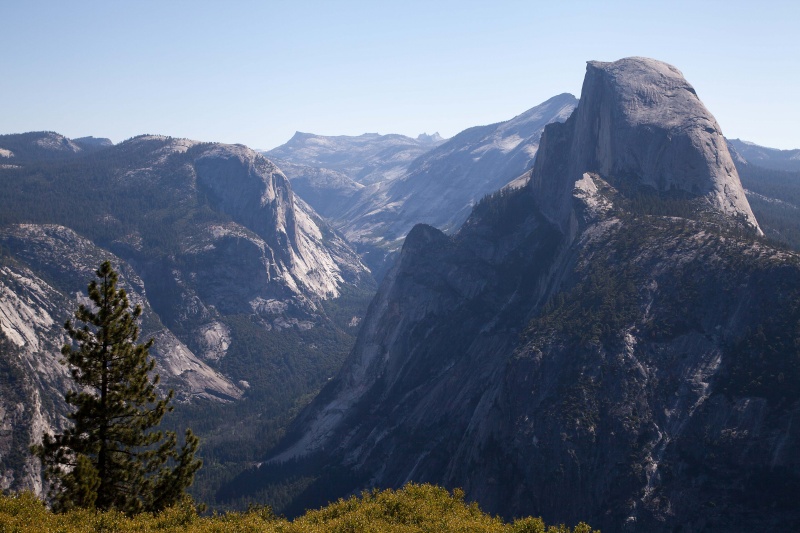 First things first:
Now that it's out of the way, let me just say that I loved this trip. I had seen pictures of everything before so I knew I was going to like it, but man it was way better than I imagined! And keep in mind that I had already been spoiled by Iceland (but we'll go over that in a future post).
There's just something about the US National Parks that I really love. The landscapes, wilderness and huge empty spaces are things we're not used to seeing in Europe (especially not here in Belgium). And yet it's still very comfortable: the Parks offer great brochures, the Ranger are friendly and helpful, the trails and viewpoints are clearly marked, it's easy to get around, you can stay in a hotel or a camping ground, …
But let's talk about my trip: what I did was take the plane to San Francisco, rent a car (duh, it's the US, what else are you gonna do?), make a huge loop through many National Parks of the south-west and finish in Los Angeles for the flight back.
By the way, if you want to do the same thing, save some money and buy yourself the "America the Beautiful" pass. It's an $80 annual pass that gives access to all the National Parks (not State Parks though, keep that in mind).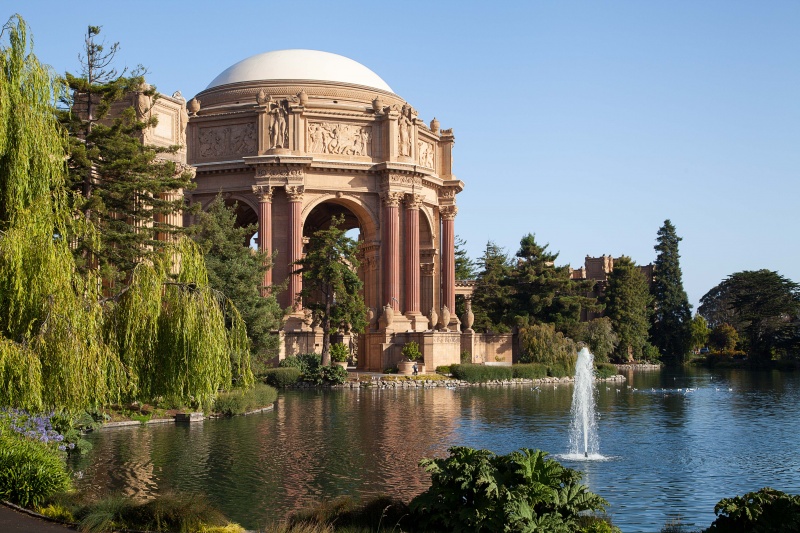 That's the Palace of Fine Arts in San Francisco. It's really beautiful even though it looks a bit out of place in an American city, I mean it makes me think more of Naboo than of the US (Star Wars fans will know what I'm talking about).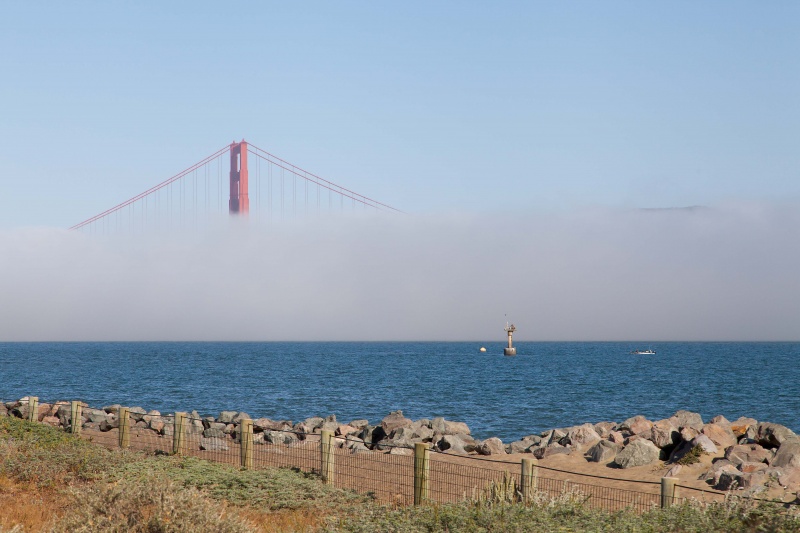 Mandatory picture of the Golden Gate Bridge. Shrouded in mist, as always.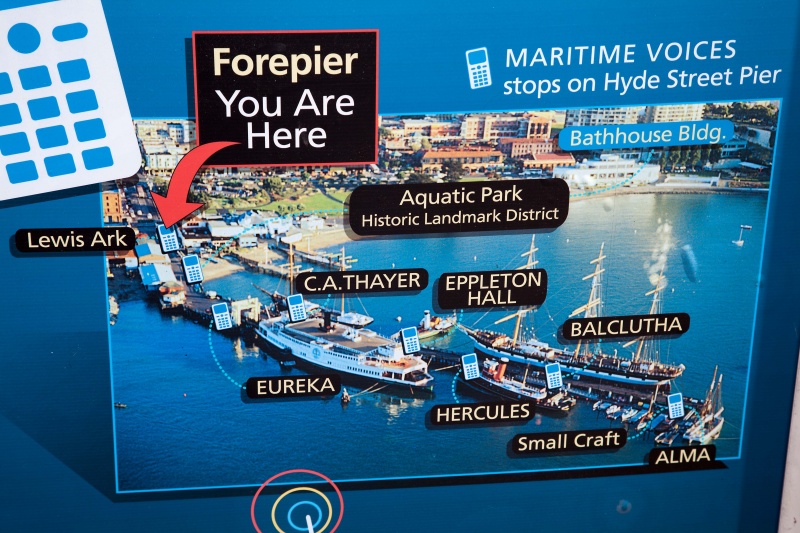 If you like boats there's a nice museum of old ships on the harbour. For me the best part was the USS Pampanito, an old WW2 submarine. You can actually go inside and believe me when I say that it was really, REALLY cramped.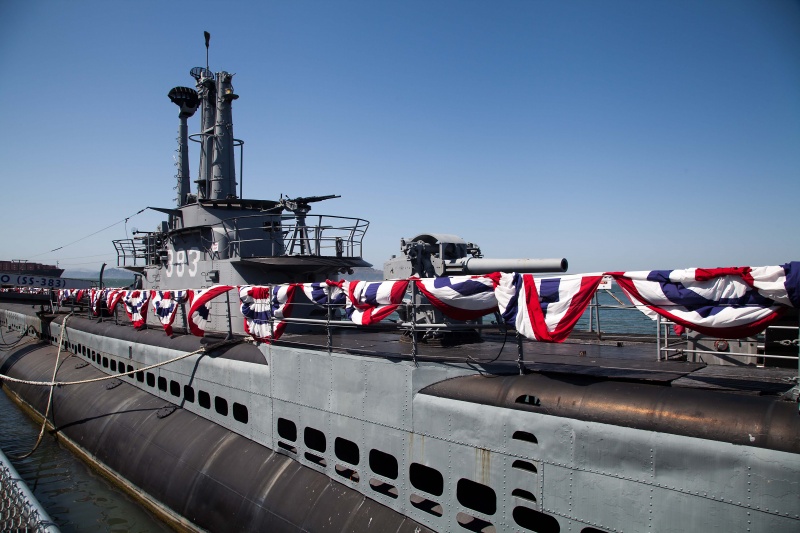 After that I spent the afternoon visiting Alcatraz, 'cause you know… I just like weird stuff like that…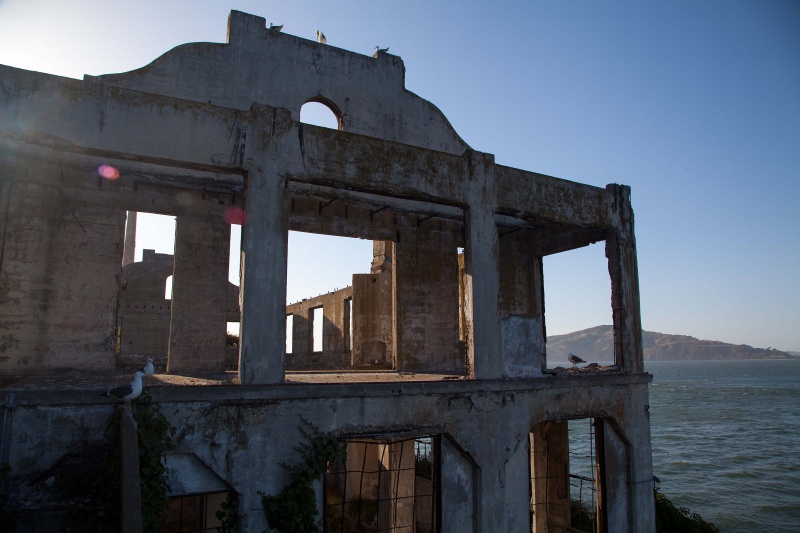 But hey, that light was really gorgeous and you also get a fantastic view of the San Francisco bay which is just lovely in that late afternoon sun.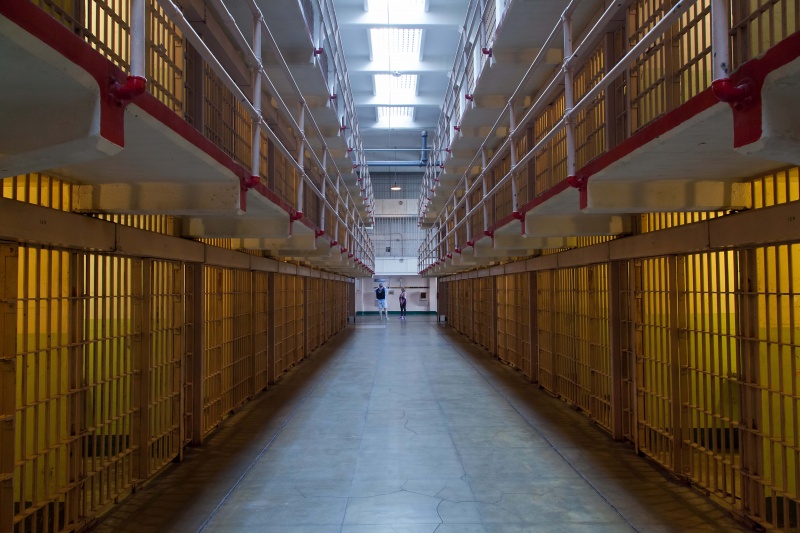 Sure the interior is a bit creepier but that's part of the fun, right?
I actually didn't spend a lot of time in cities since my goal was the National Parks so the next day I hit the road towards Sequoia NP!
Oh, remember what I said about huge empty spaces? Yeah this is not Belgium folks, don't forget to fill up your gas tank when you get the chance because there's usually no gas stations in the NP so it's easy to get stranded (yes I actually had a close call so I quickly learned my lesson).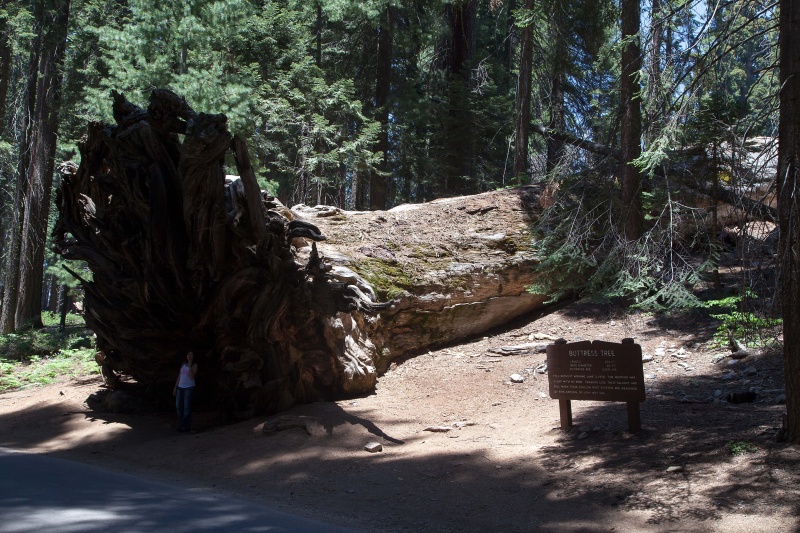 So if you didn't get the memo: sequoias are huge.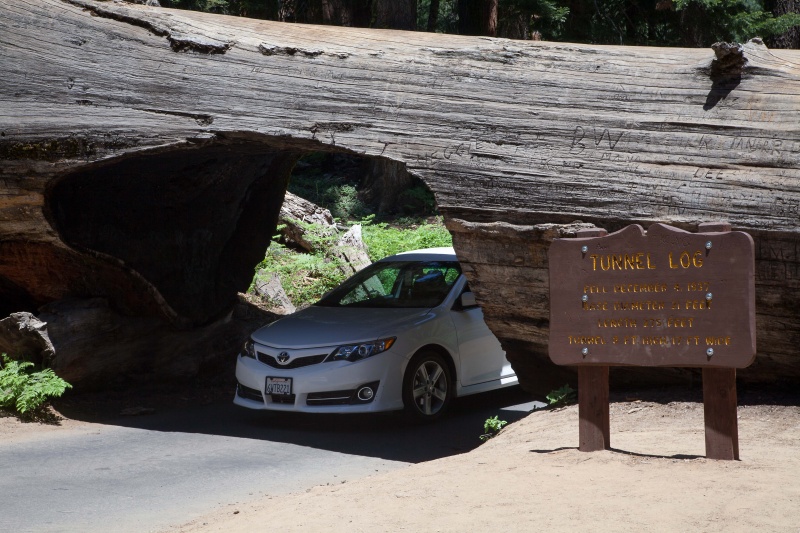 Like really, REALLY…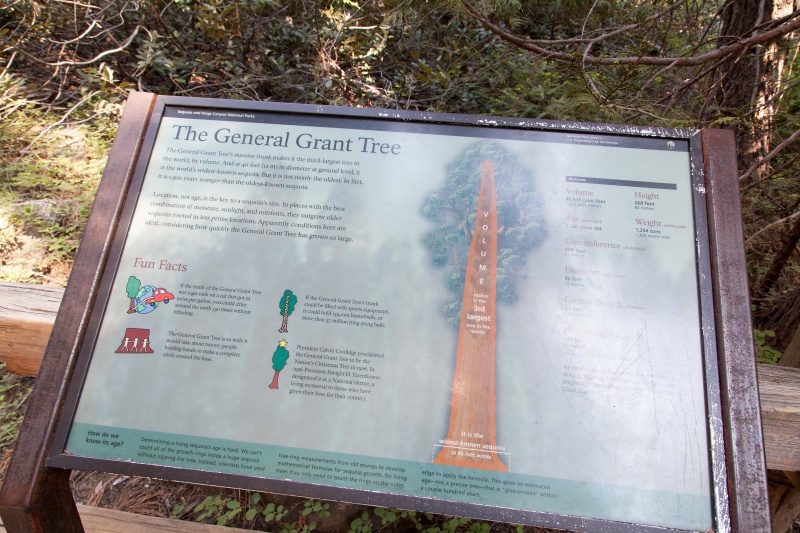 HUGE.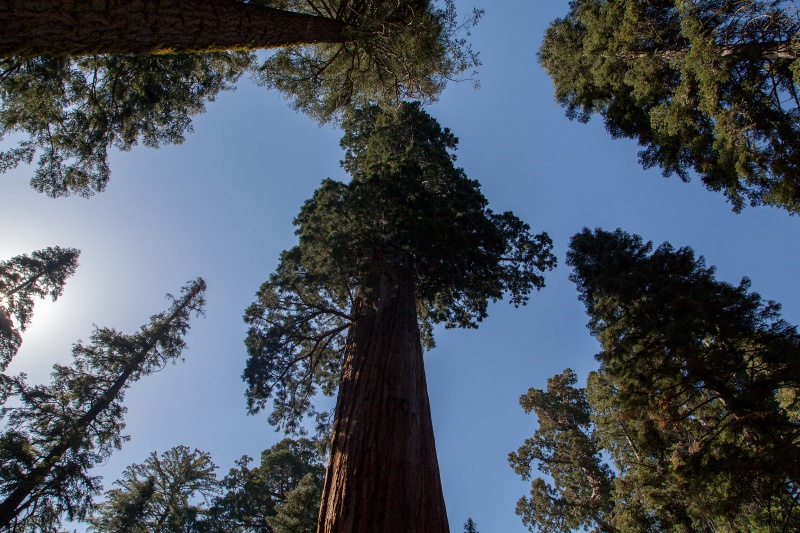 It's actually hard to give you an idea of their size with just a picture, they're so big that you can't get them in only one shot.
They're quite interesting too, did you know that fire is a necessary part of their reproduction cycle? It's actually needed for their seeds to germinate and take root. Fully-grown trees even have fire-resistant bark, how cool is that? You can even see scorch marks on some of them: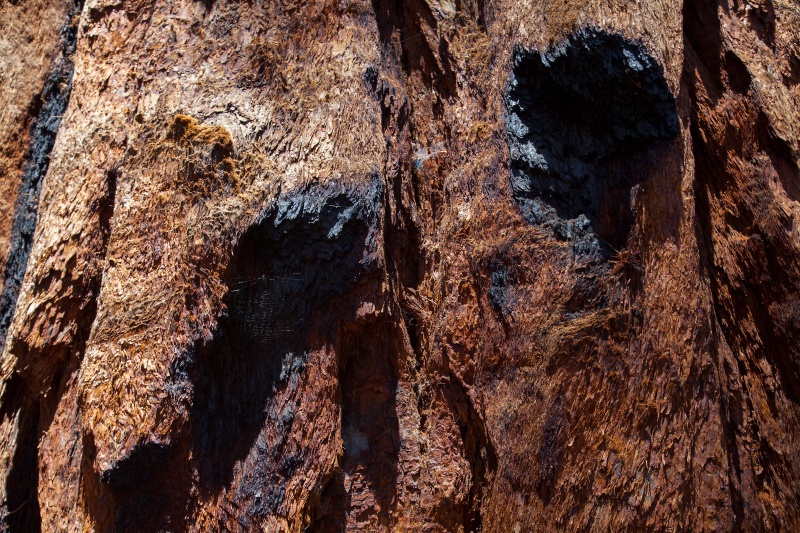 The next park, not so far from here, is the well-known Yosemite. It's definitely one of America's bests and it has the huge amount of visitors that goes with it.
So like I mentioned earlier each NP has its own brochure with a lot of useful info: map of the park, main POIs, list of hiking trails with length and difficulty, general information ("don't leave food in your car when you're in bear country" kind of stuff, which you'll be thankful for when you DON'T have to explain to the renting agency why the car door was ripped off by a bear).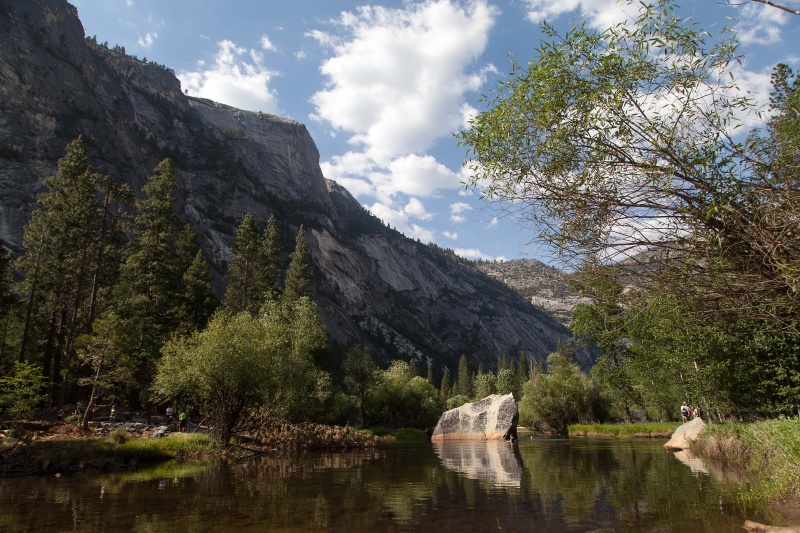 The first photo at the beginning was a view of Half-Dome. It's possible, but dangerous, to go on top of it. That being said there's a lot of much safer hiking trails and if that's your thing you can definitely spend a few days hiking in Yosemite. Remember to take plenty of water!
Spending the night in the park is also a nice experience. You have access to modern facilities but you're still in the middle of a forest so it gets dark and quiet at night.
Next stop was Bodie State Park.
So you know these ghost towns from the Far West? Well Bodie is the real deal.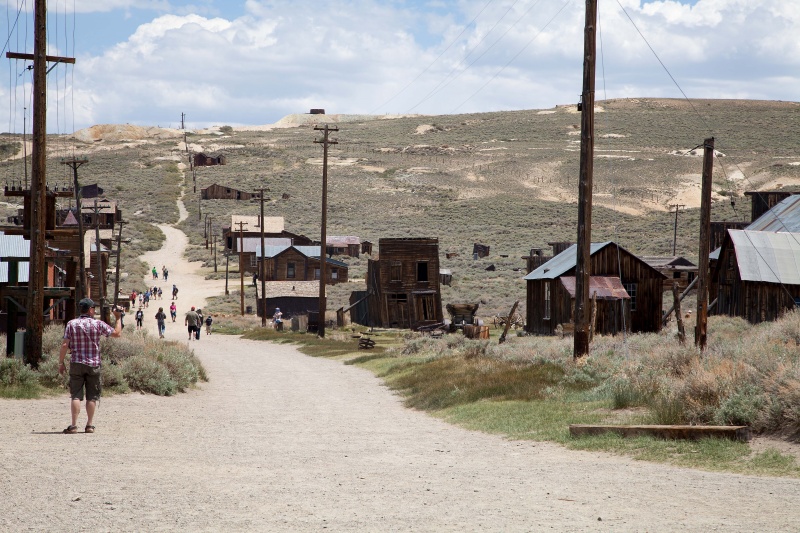 Sure, it doesn't feel so abandoned in the middle of the day with all the tourists and the rangers who live there but still, I'm sure it gets quite creepy there at night.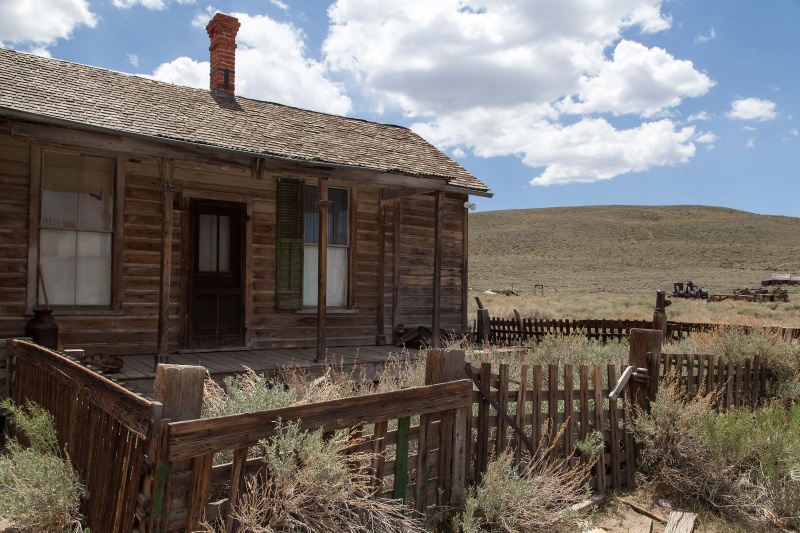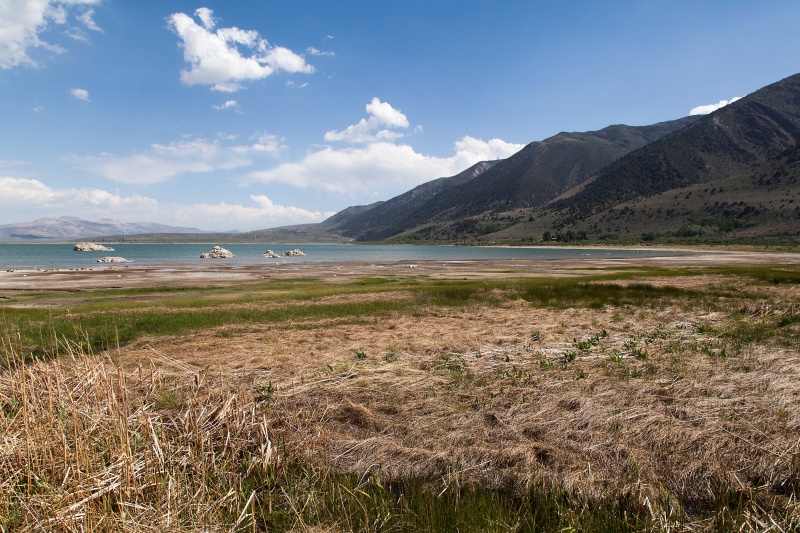 This was Mono Lake, quite beautiful at first then it gets a bit depressing when you realize what you're looking at.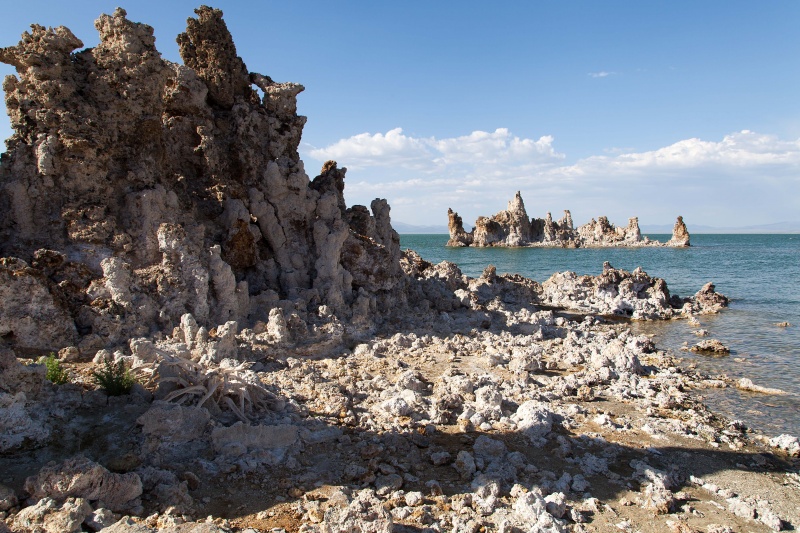 See those weird formations? They're called 'Tufas', they're rock formations that grow around underwater springs. Which means that they were completely underwater when they formed. Sadly Mono Lake was used as a water source for the city of Los Angeles which caused the water level to drop significantly. Just look at the height of the Tufas and multiply that by the enormous size of the lake, that will give you an idea…
After that we'll be going to Death Valley!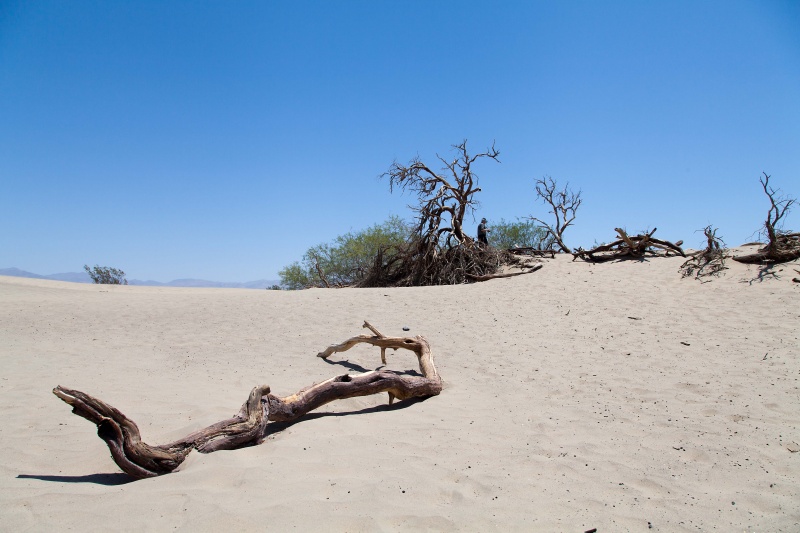 And since we're in June, it tends to get a bit chilly: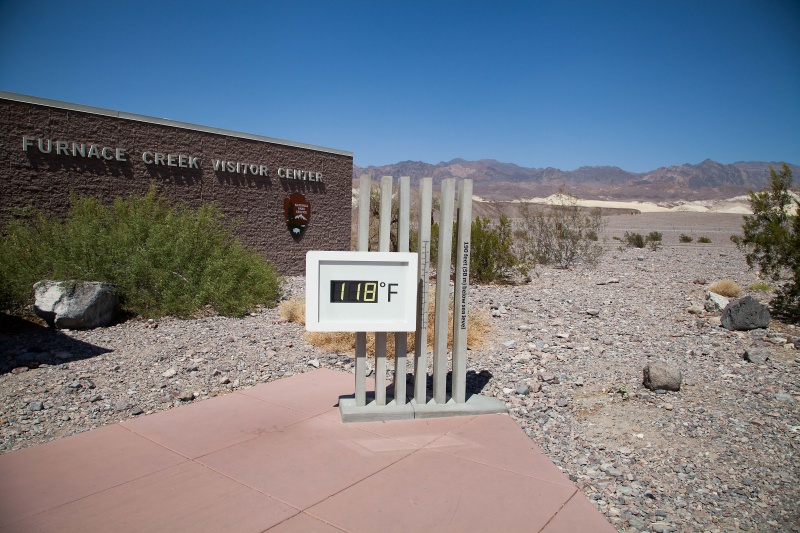 Yeah no, not really. That's 48°C (in non-Freedom units). But hey, at least it's a dry heat. I just hope you brought plenty of water because you're going to need it.
What's that? The car's AC? Hahaha… no! Forget about that unless you want your car to overheat. You're gonna have to do it the old fashioned way. Good news is, the hotel has a nice swimming pool (that can't be very eco-friendly but I was still glad to have it).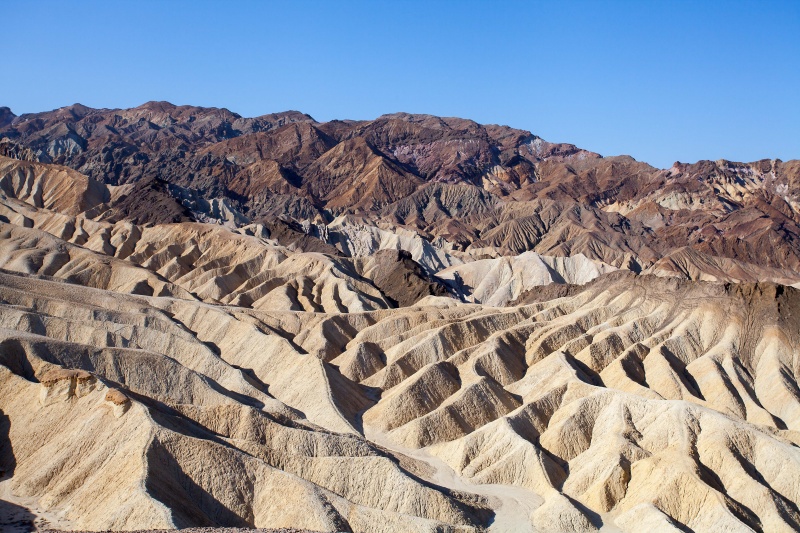 All joking aside, Death Valley has some really beautiful views with surprising colours. You also get some really nice sunsets: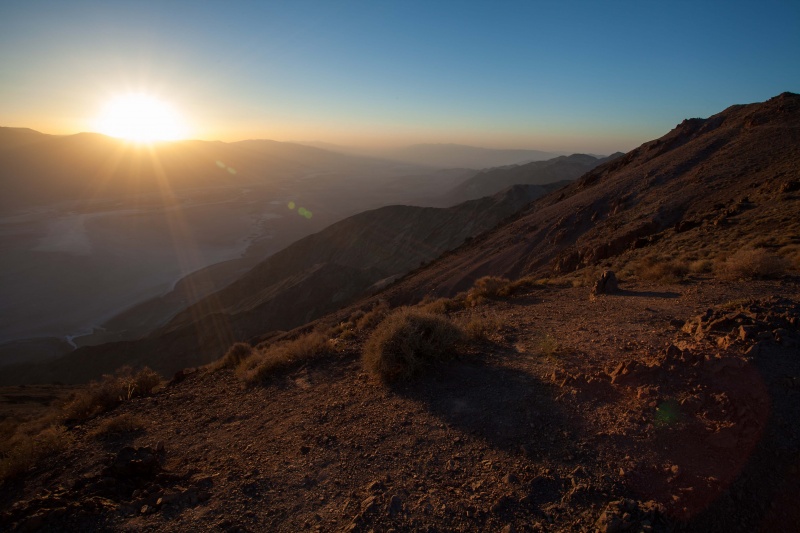 I'm sure everyone has heard of the next part: Fabulous Las Vegas.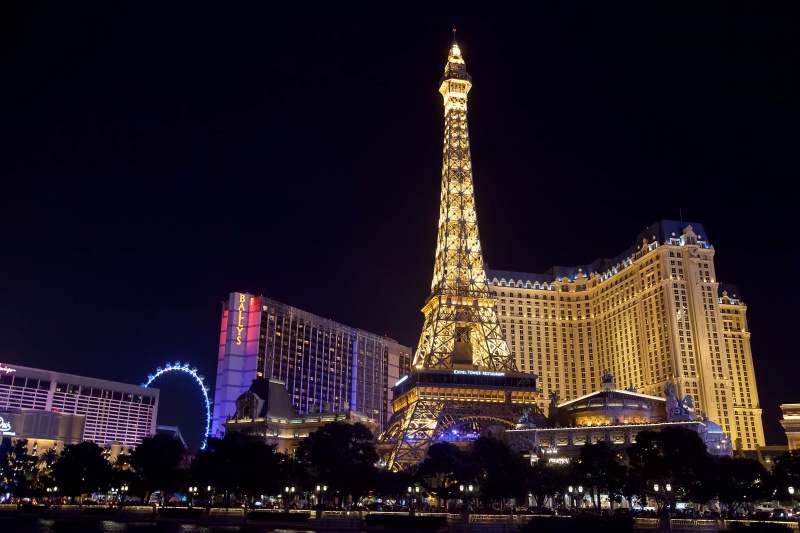 Now I'll be honest: I didn't really care much for that city. It was on my way so I figured I might as well check it out but it didn't really appeal to me. If you want to see some shows, party or play in the casinos then you might like it but that's not my thing.
And since we were talking about environmental issues, think about the ecological disaster that is a city in the middle of the desert where they spray water over bar terraces all day long (not even joking about that part).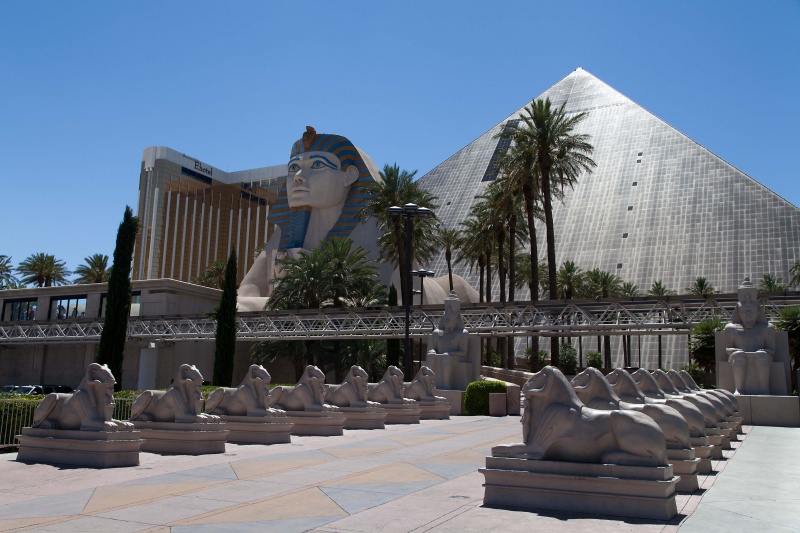 Still, it's not all bad. The hotels are kinda cool to look at. My vote goes to the Venetian, it's quite impressive that they were able to make a mini-Venice indoors.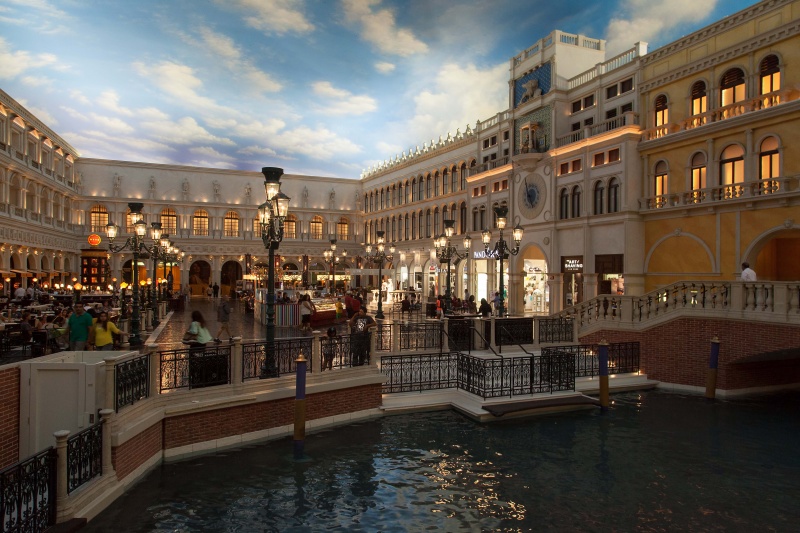 If you're going to visit the Strip do it at night to see all the lights and don't forget the Fountains of the Bellagio. On the other hand, be careful if you go inside the casinos because it's quite easy to get lost in there, they're really huge.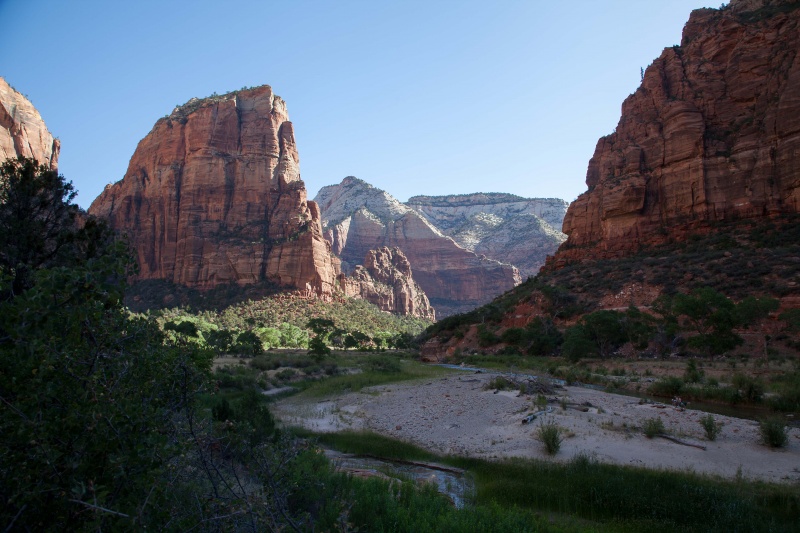 Back to the wilderness with Zion NP!
Zion is breathtaking. I'd put it on par with Yosemite but with a more arid landscape (we're close to the desert after all).
Again, plenty of hiking trails here. Don't forget to bring boots if you do the Narrows.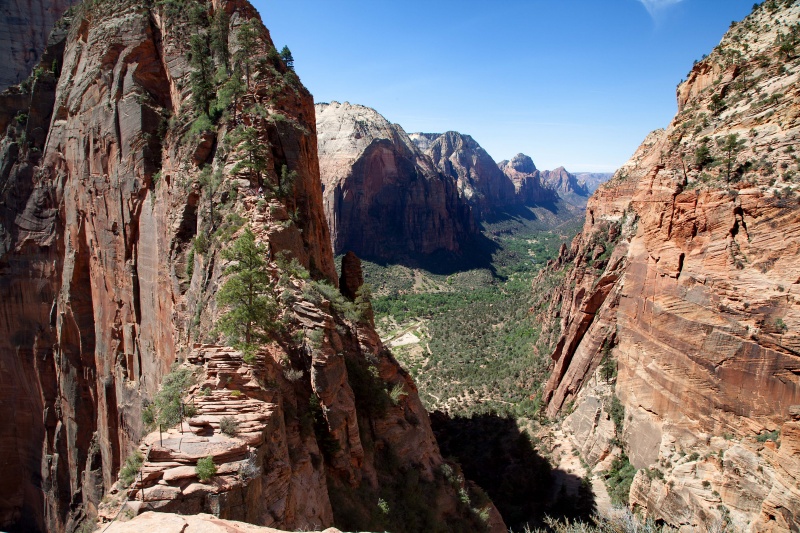 I'd also recommend doing Angel's Landing.
Sure, you might fall to your death (see that little path with the chain next to the huge cliff? Yeah, try climbing that with a heavy Canon 5D MkII…) but the view is worth it: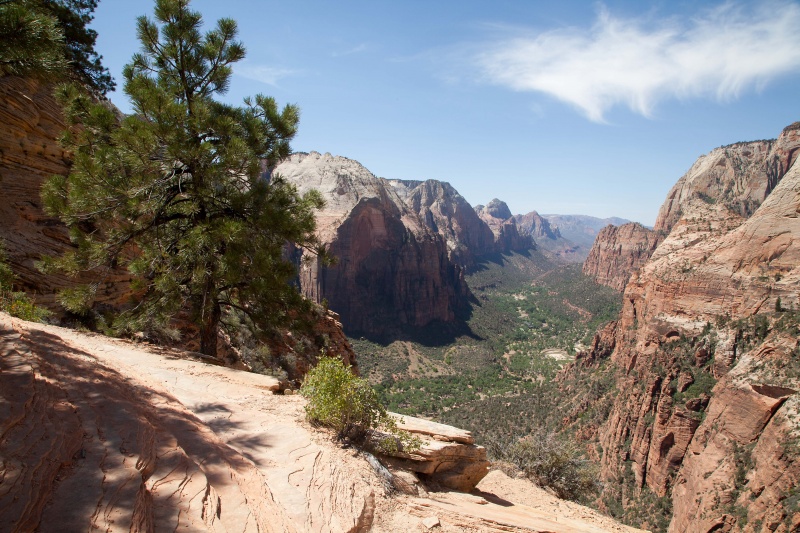 Next up is Bryce Canyon with its unique rock formations: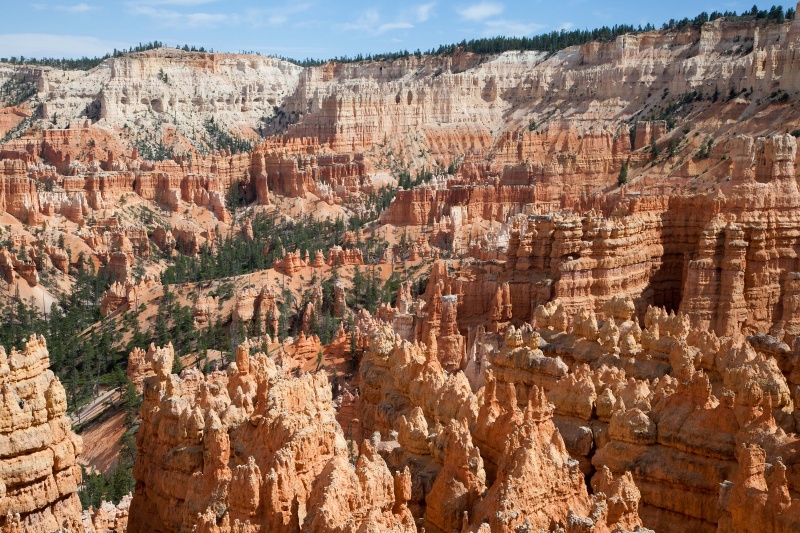 If you have the time you can go hiking down in the canyon but I didn't get a chance to do that.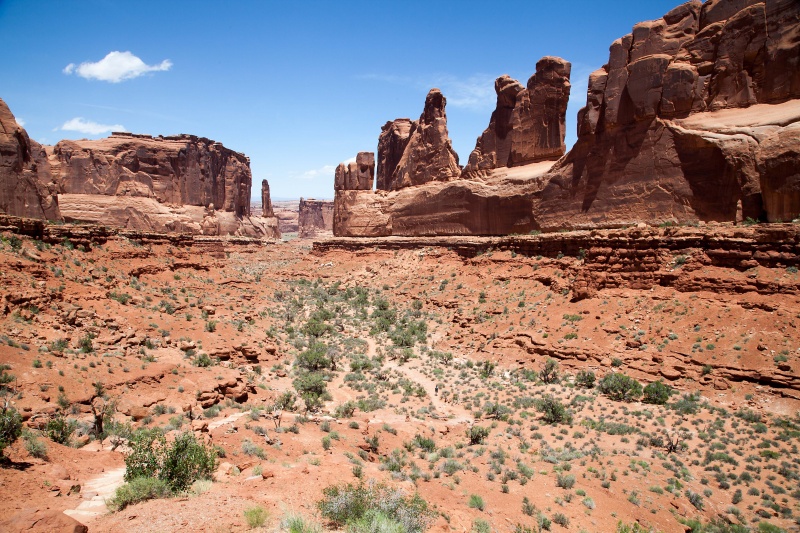 And we're back in the Old West with Arches NP. Go hiking there and you'll feel as if you were in an old Western.
Since it's called Arches NP, here's an arch: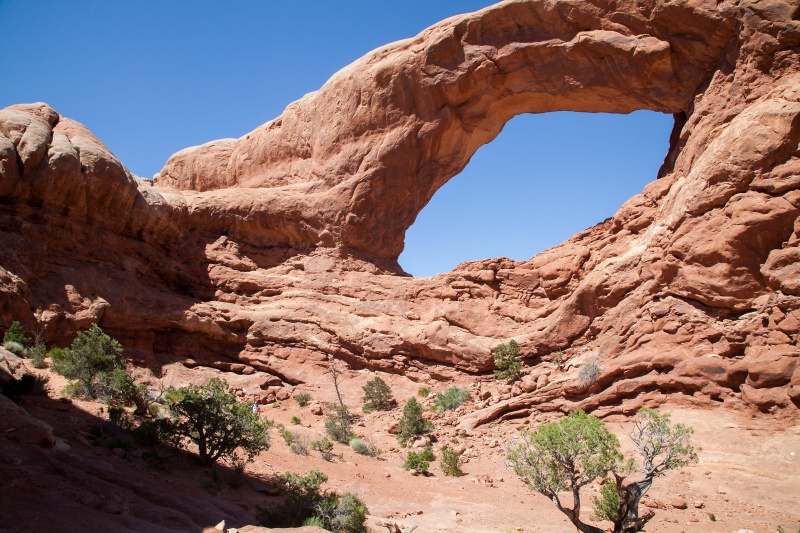 and even a double arch! (no triple arch though, that's just ridiculous)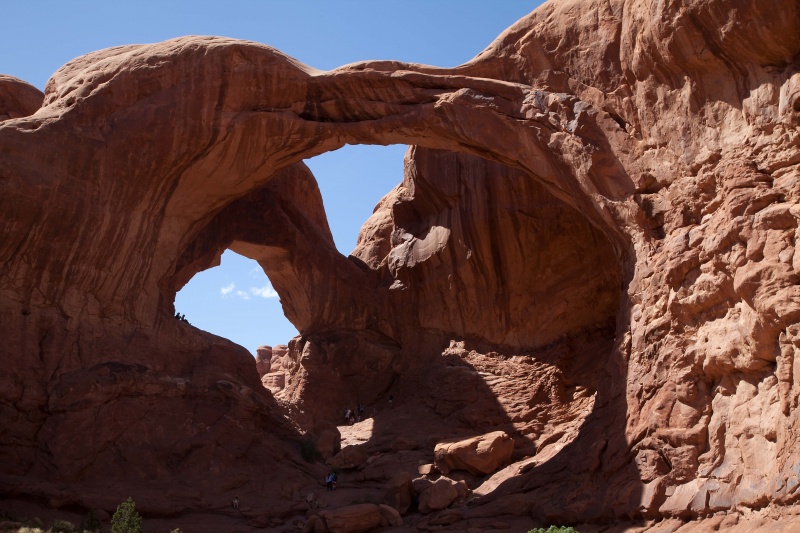 Then we have Canyonlands NP, if the name isn't self-explanatory enough here's a picture: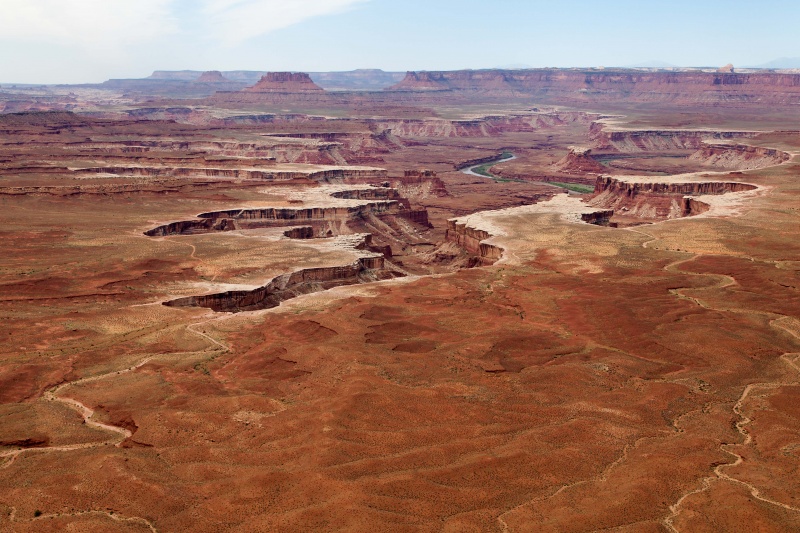 But it's not only canyons, there's also some old Native ruins like those near the top of Aztec Butte: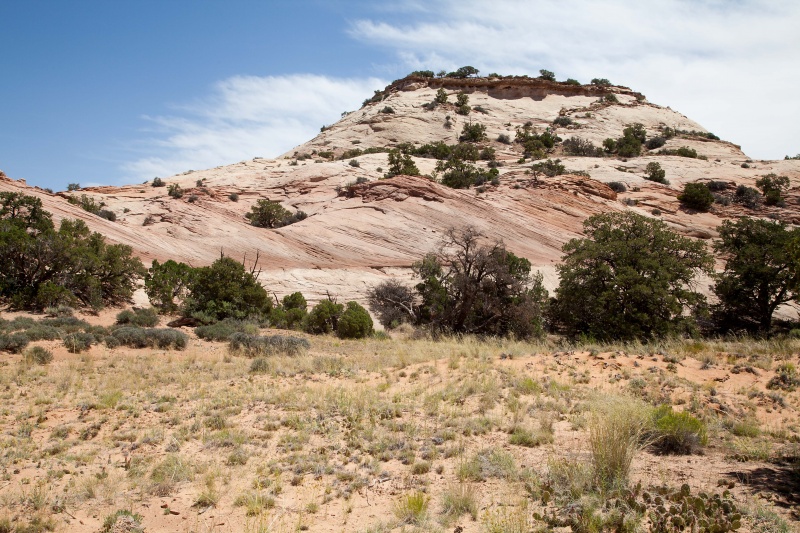 I'd also recommend the hike to Confluence Overlook, where the Colorado and Green River meet.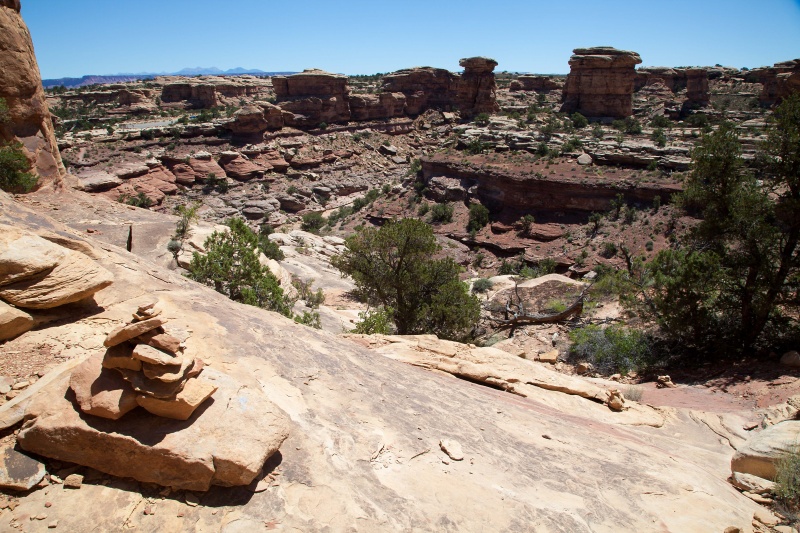 You'll go through some wonderful landscape and the hike is really fun. Well… it's fun but it's also 16km long with no shade, some pretty difficult terrain and the markings are not always obvious so you can get lost. In hindsight, doing it solo was pretty stupid and reckless (not sure if it's worse than the guys doing it with small children…) but I don't regret it one bit. That being said if I had twisted my ankle I'd have been screwed.
Time for something a little different with Mesa Verde NP.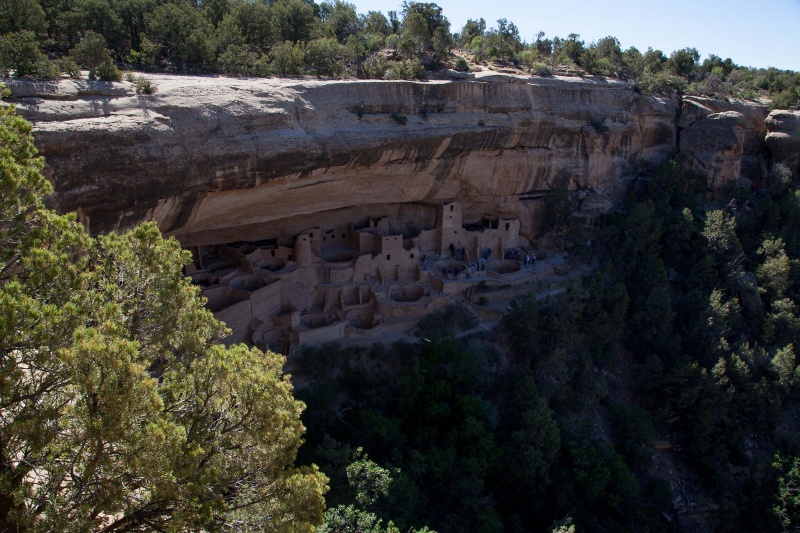 There's ruins in the US! Yeah that country actually has a history, who knew right?
So the Pueblos had built some cities here in the cliffs of Mesa Verde during the 13th century, where they'd be protected from the sun, rain and wind and be hidden from their enemies. They even had some 6 or 4 stories buildings. It's really impressive to see and it was one of my favorite parks.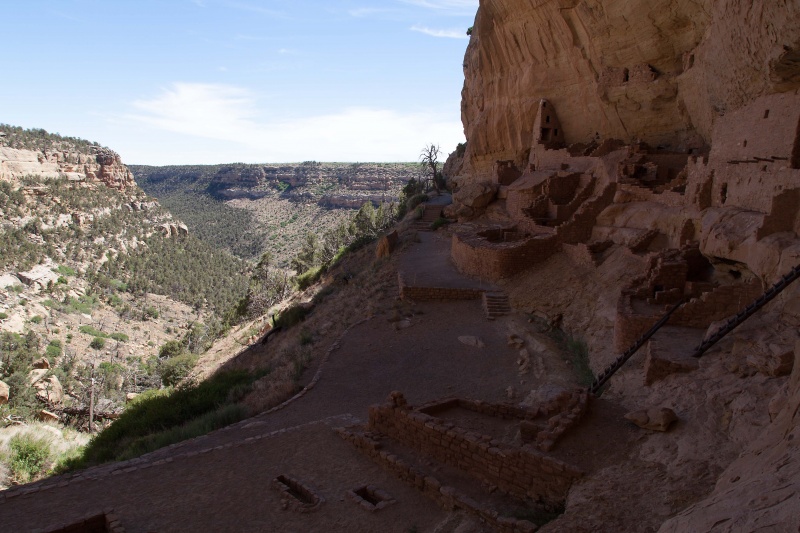 Some sites are only accessible with guided tours so plan your visit accordingly, especially since the park is rather big. The tours are guided by the Park Rangers and these guys are really passionate about their job which makes it that much more enjoyable.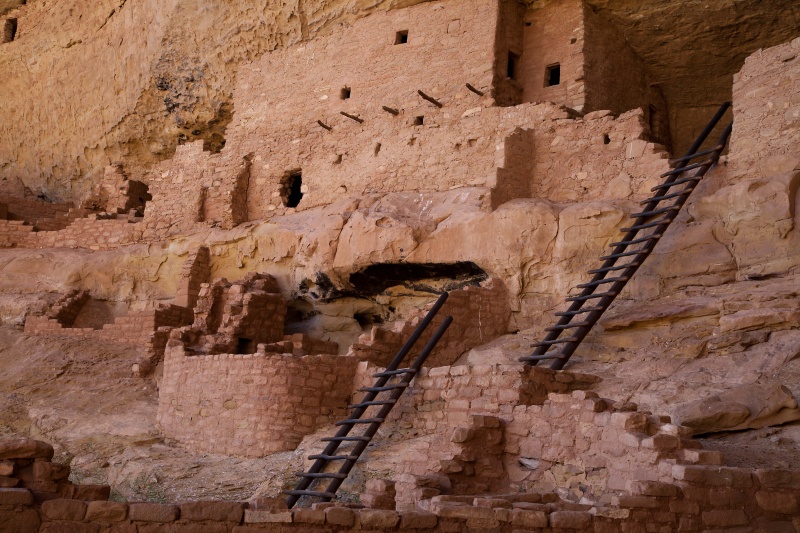 I'm sure most people will already be familiar with the following sight: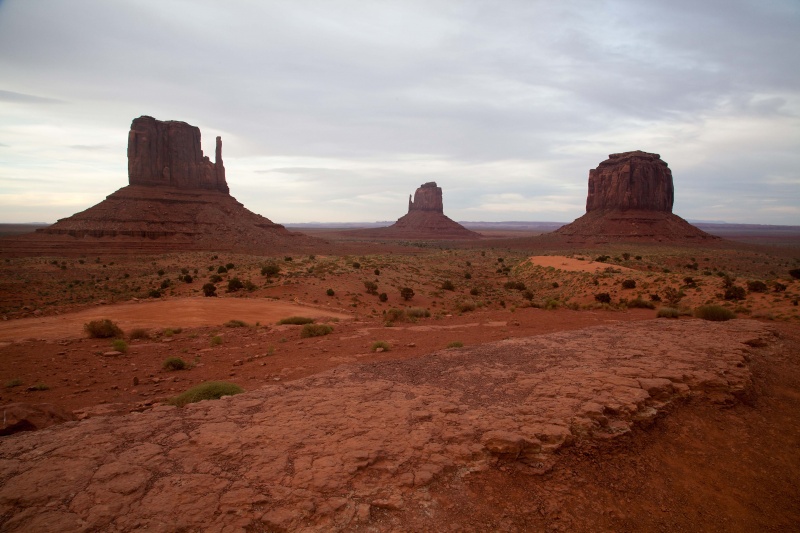 Yep, it's Monument Valley! So there's actually more to see than that, like sand dunes, small oasis and unique rock formations but all this is on the Navajo Reservation.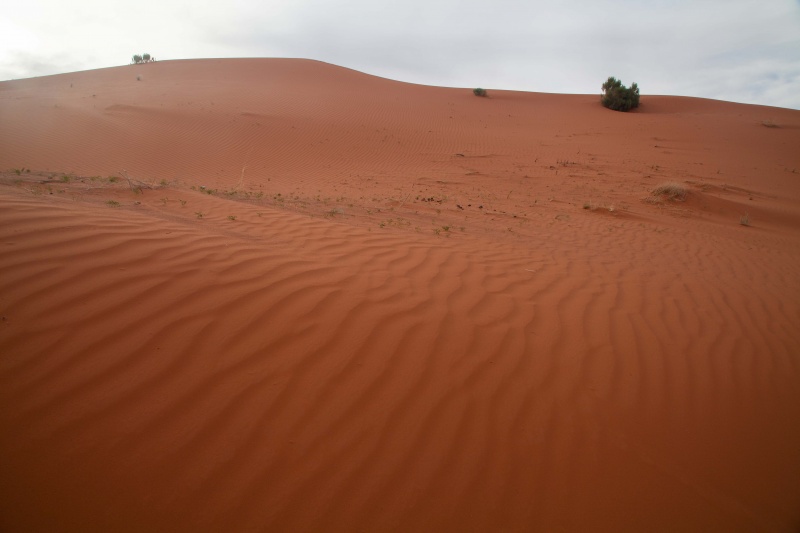 So that means you'll have to go through a Navajo guide. I was actually the only one there so I got lucky with a private tour! It was the late afternoon so we were often alone, which made the atmosphere quite relaxing (my guide, Bobby, even played some flute). Since this is Navajo land you'll see some cool stuff like these pictographs: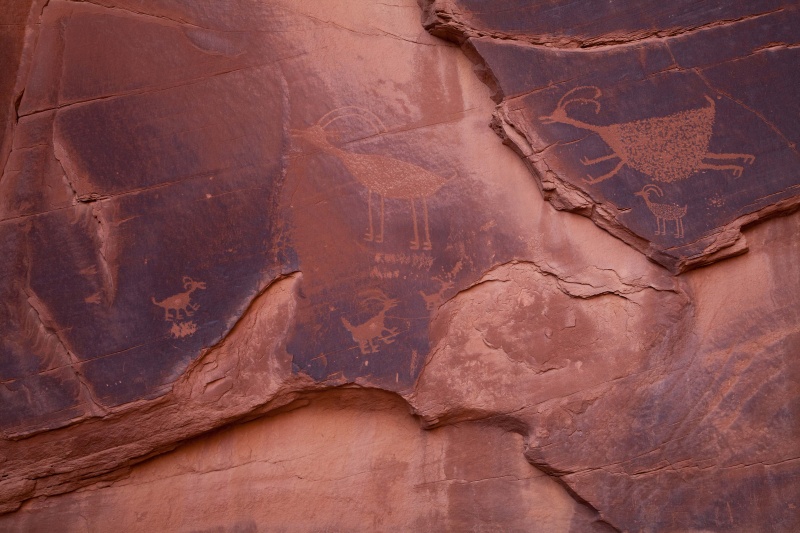 If you got the time stay for the sunset, it's worth it: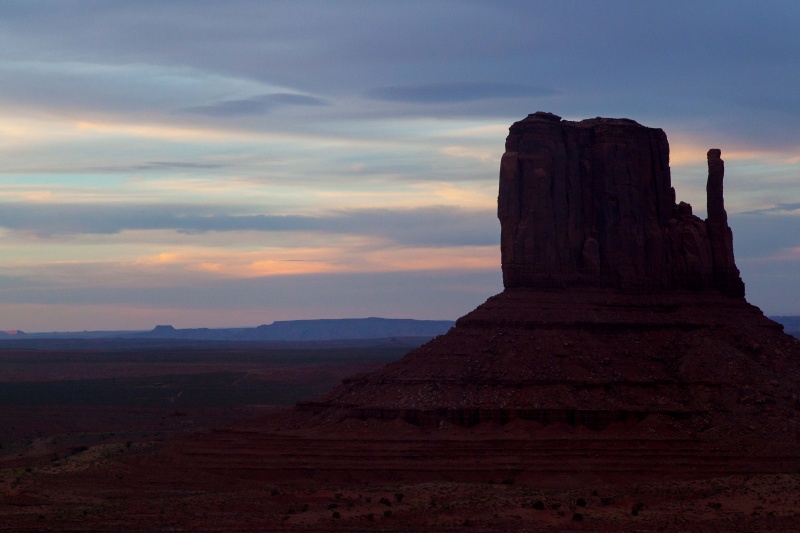 Still on Navajo land is Antelope Canyon (by the way I think there was a change of time zone at this point of the trip, which caught me surprise, so be mindful of that). There's actually two sections: Upper and Lower Antelope Canyon.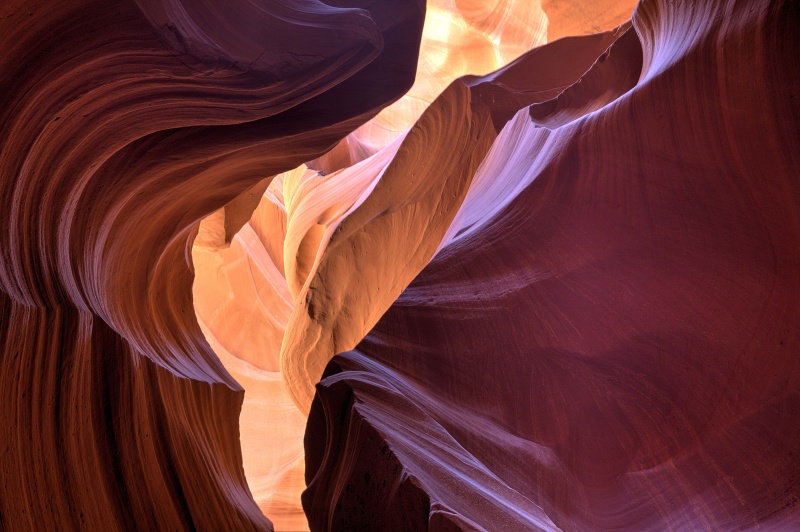 If you go there as photographer there's a few things you should know. For starters, this place is AMAZING and you should definitely pay the extra for the photographer tours. Trust me you it's worth the cost: in Lower Antelope you get 2 hours in the canyon with the other photographers (so no annoying tourist ruining your shots) and in Upper Antelope our guide was litteraly pushing people away so we could get clear shots (Upper Antelope is bigger so it's not possible to get 'private' tours).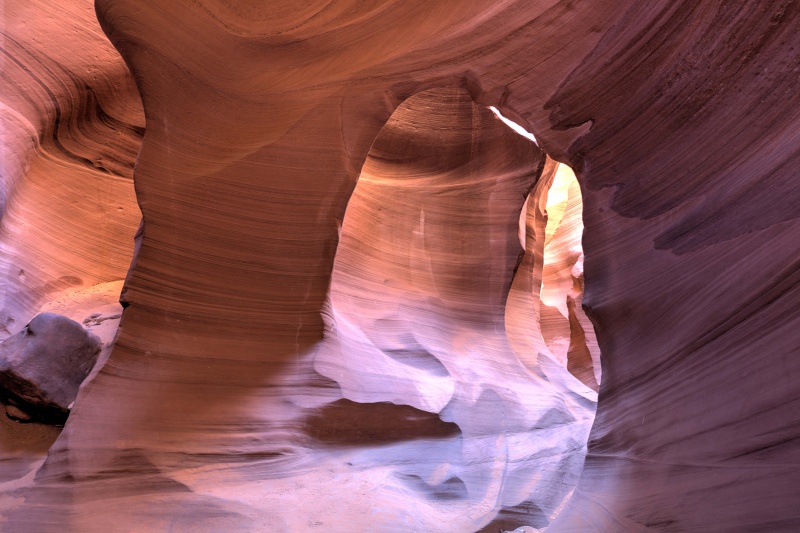 Next thing is: you'll need a tripod. First, because we're in a slot canyon so there's not much light. Second, you'll need to do multiple exposures/HDR to get good results (especially in Lower Antelope).
Obviously a wide angle lens is preferable here.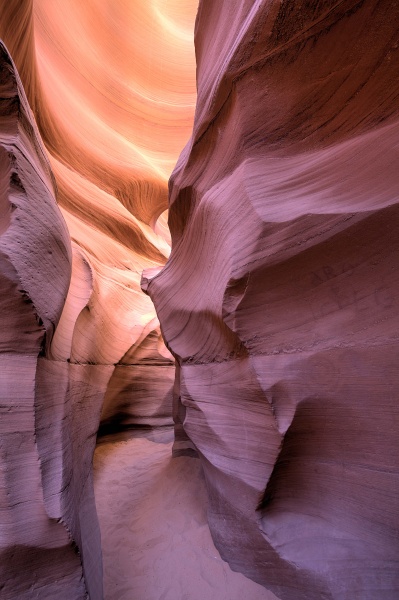 Another important detail: timing is crucial. As you can see the canyons are very narrow, meaning the sun only shines when it's right above the canyon. Sadly that means that if you want the best light for both canyons you'll have to do it in two days because it doesn't seem possible to do both in one day during these very limited hours.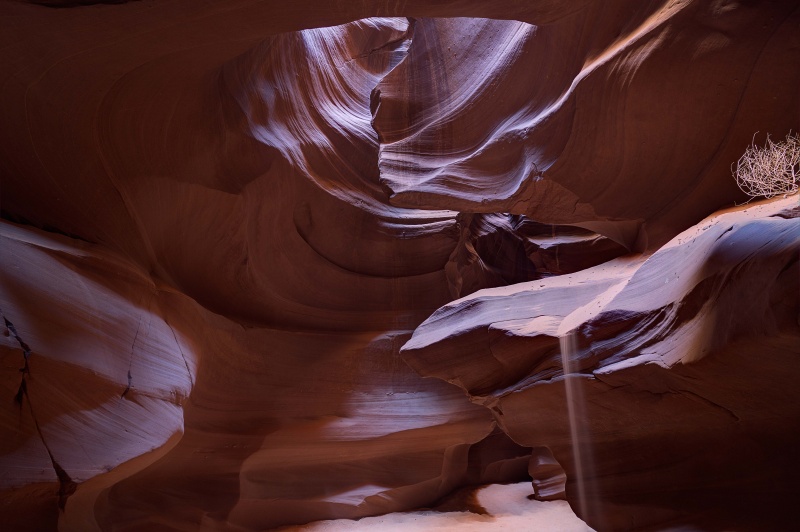 I actually did Upper Antelope later in the day and it was still great but we didn't get the famous "light pillars" that you can find on the internet.
The result was quite different from Lower Antelope but just as nice.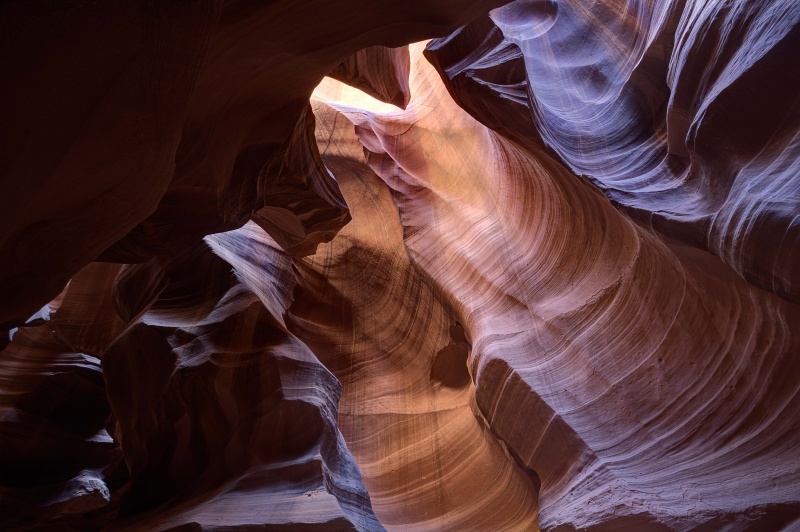 By the way if you were planning on taking pictures with your iPad in there I have nothing more to say to you, you barbarian.
While you're the area you might want to do a 'quick' stop by Horseshoe Bend (Americans are really creative when naming POIs).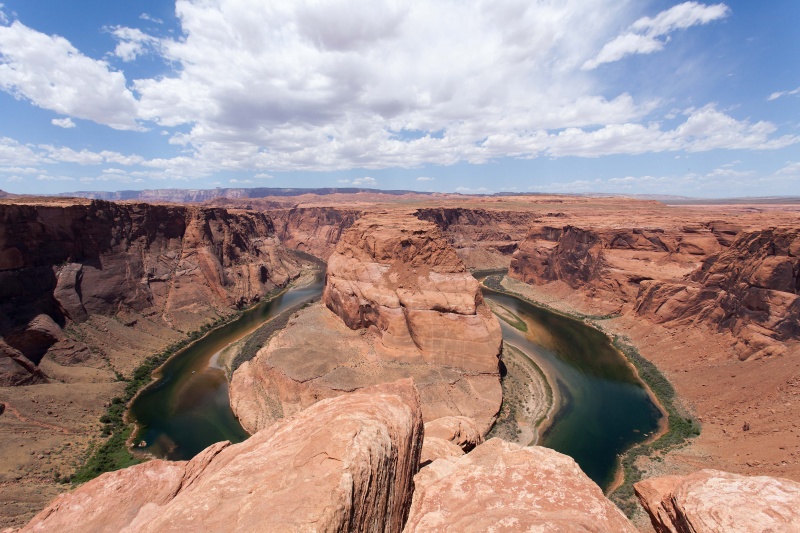 OK so according to many people the next NP is going to make your jaw drop while you fall to your knees and cry of joy. Honestly? After visiting the other National Parks I wasn't that impressed.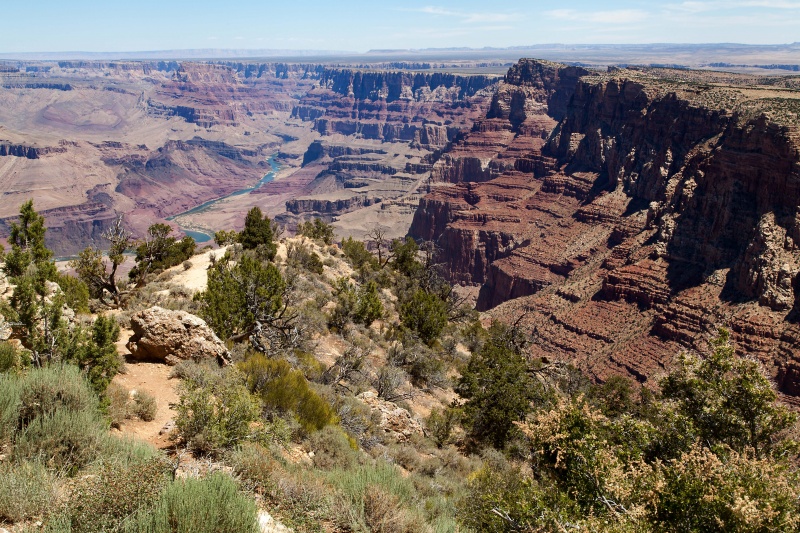 I mean, sure Grand Canyon is absolutely enormous and there's nothing quite like it but its size is the only thing that sets it apart. Yosemite and Zion have more variation, Bryce Canyon has cooler colours and Mesa Verde has unique ruins. Grand Canyon only has its size.
Now, granted, I didn't hike to the bottom of the canyon. I'm sure it's quite an experience and would love to do it someday but it's pretty difficult and is not for everybody.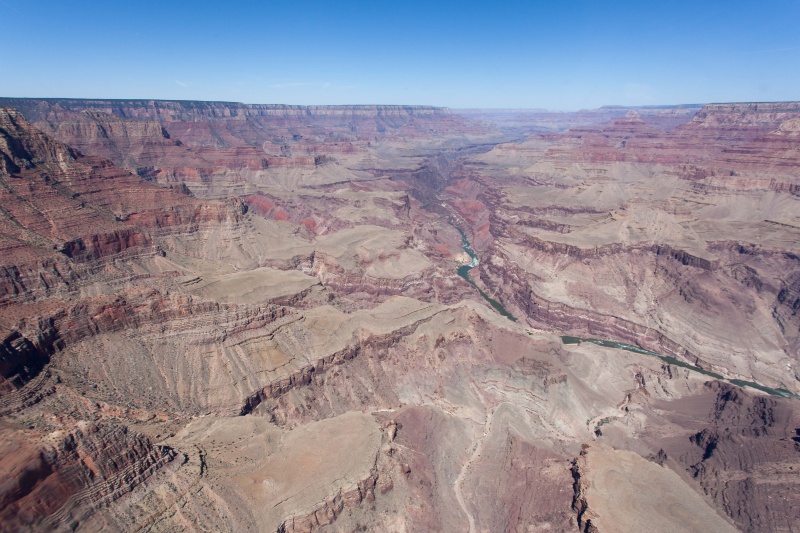 If you're looking for something easier you can try a helicopter tour. It gives you a different perspective over the canyon which, given its size, adds a certain value. That's because, unless you hike down the canyon, you're only going to walk along the edge which gets boring very quickly.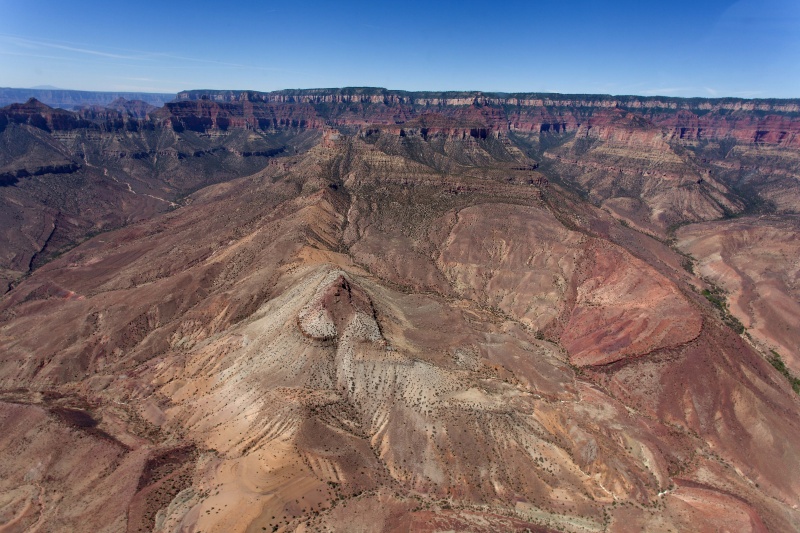 We're getting close to the end of the trip with my visit of Los Angeles.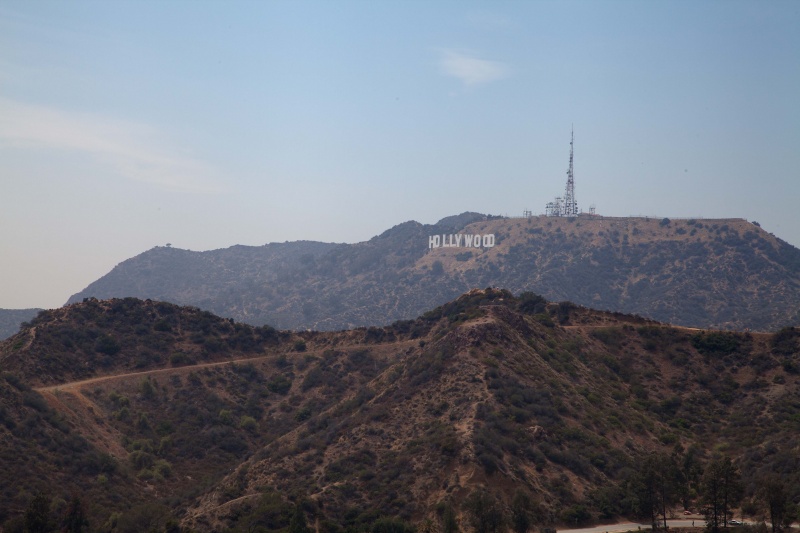 As you've probably guessed by now, I don't care about visiting Hollywood so we're not going to talk about that (I'm sure you can find plenty of info elsewhere).
So instead here's the Battleship Iowa!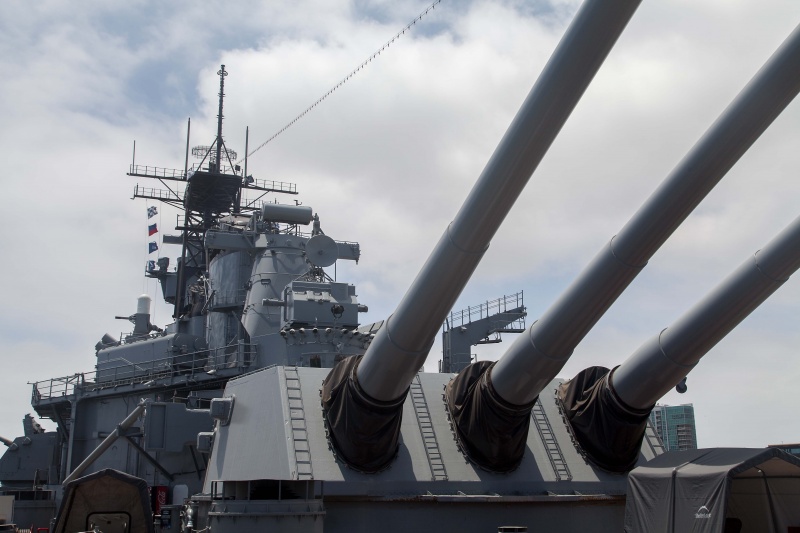 Ah they don't make them like that anymore…
I mean, for good reason, modern Guide-Missile Destroyers are simply better. But still, there's something about these gigantic guns (though I'm sure Freud would have something to say about that).
On a more sophisticated note, the Norton Simeum Museum has an impressive collection of paintings and sculptures. The collection is too big to list here but there's a lot of big names so I'd certainly recommend a visit there.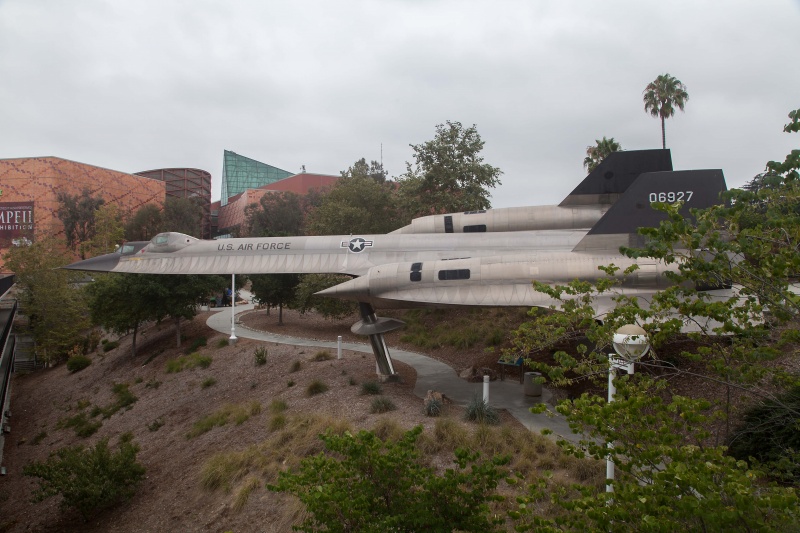 That's the SR-71 at the California Science Museum. That museum is worth a visit for my fellow geeks, it has an extensive NASA collection with pieces such as the Mercury, Gemini and Apollo modules.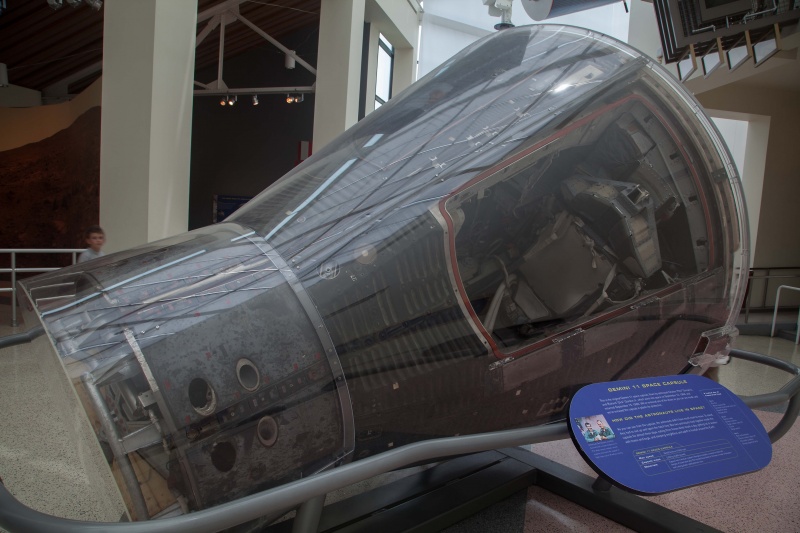 The jewel of the collection is probably the space shuttle Endeavour (although you could argue that Mercury, Gemini and Apollo were more important to space exploration than the shuttle program).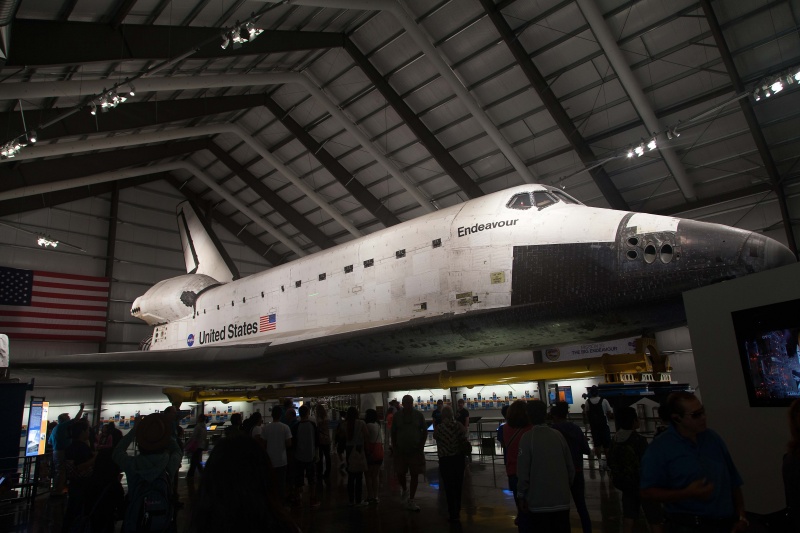 My last stop was the Griffith Observatory.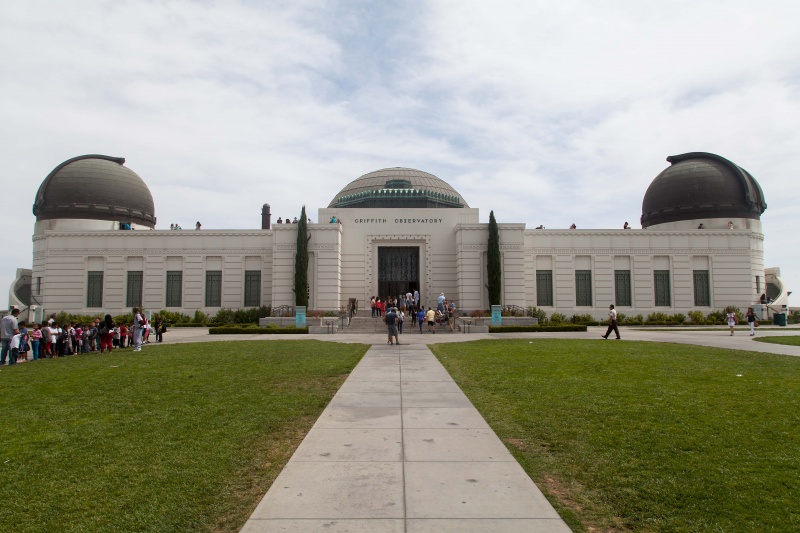 Besides offering a nice view over Los Angeles it also has some nice scientific exhibits including, but not limited to, a working Tesla coil!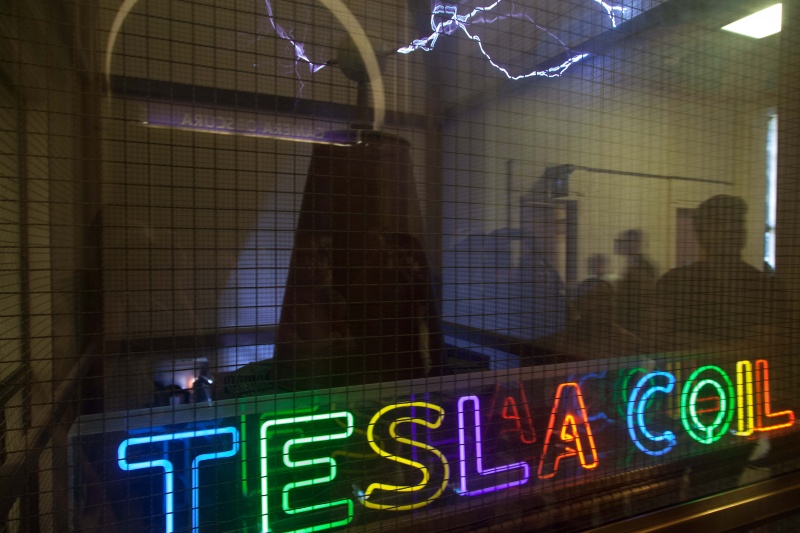 Well that concludes this trip to the US South-West.
This post ended up being much longer than I expected but, like I said, I really enjoyed this trip and wanted to share that with you.